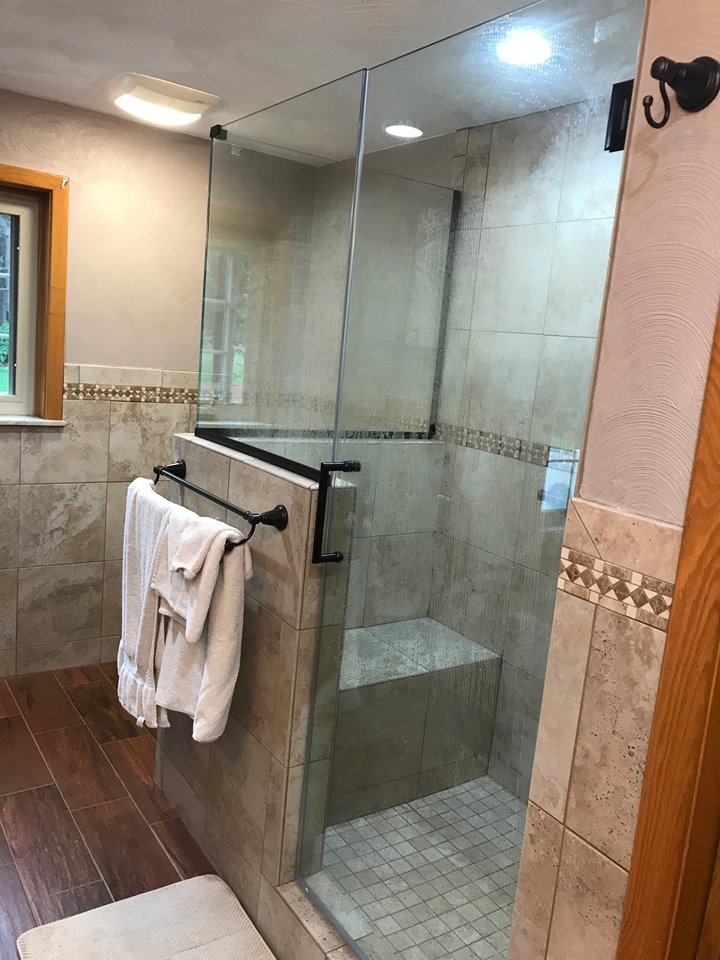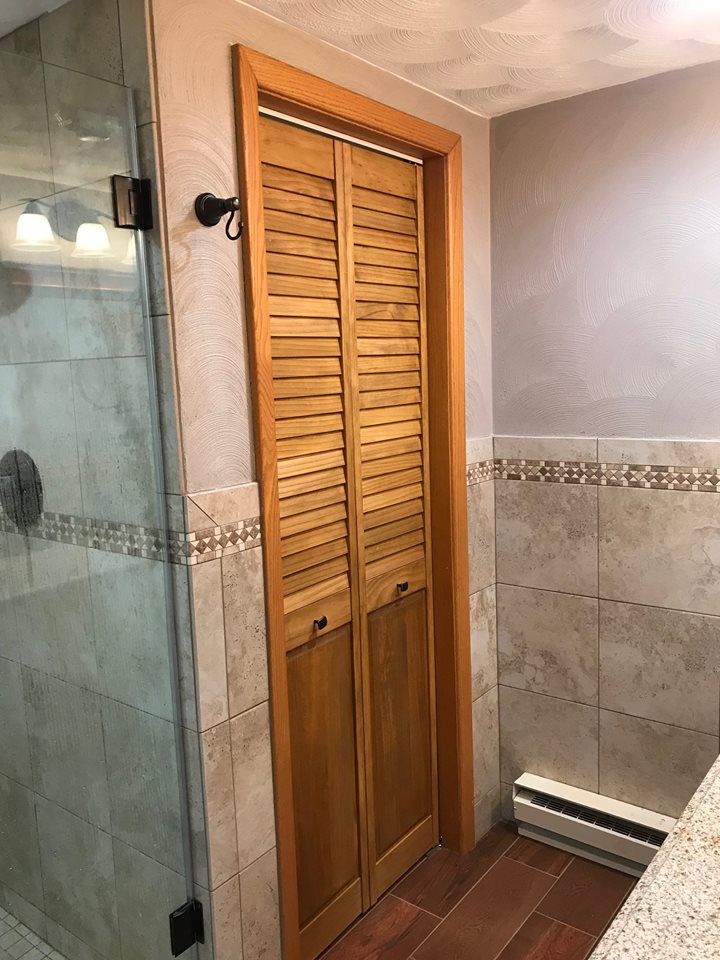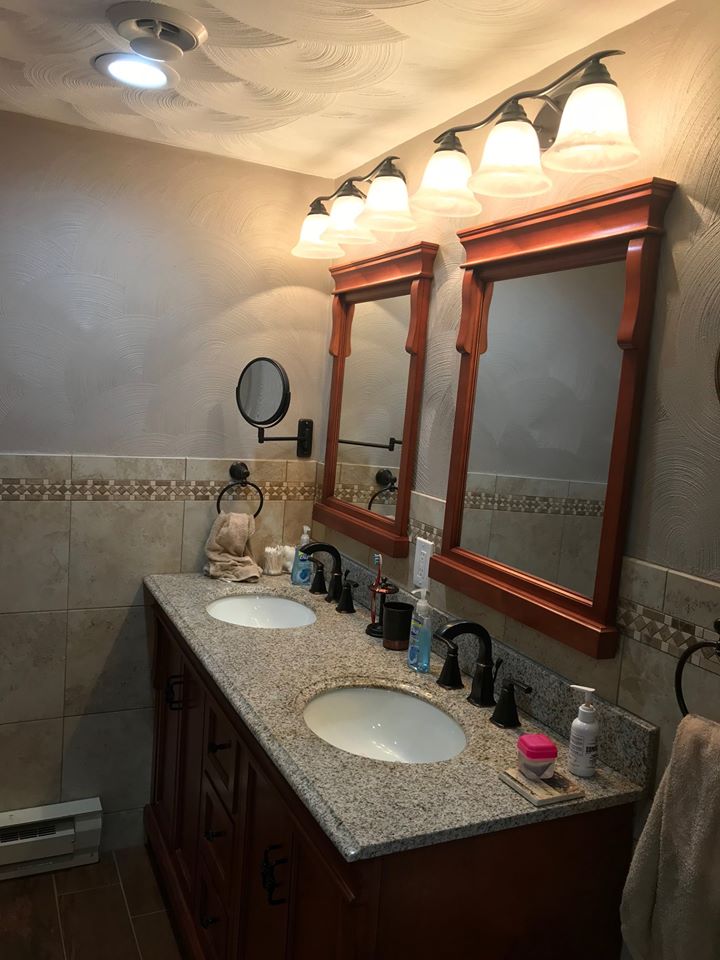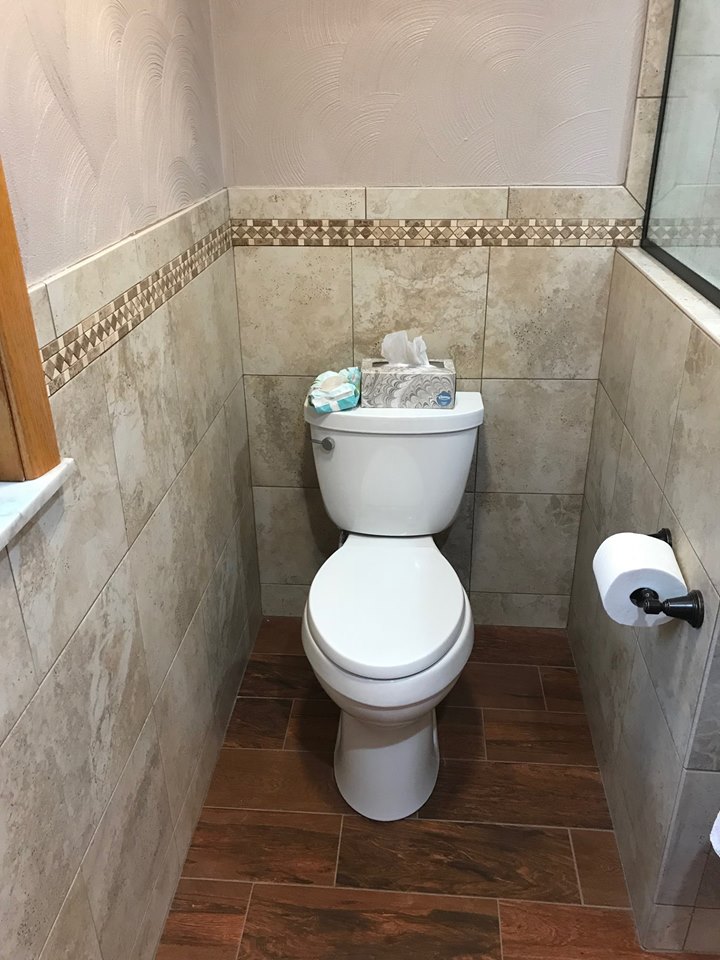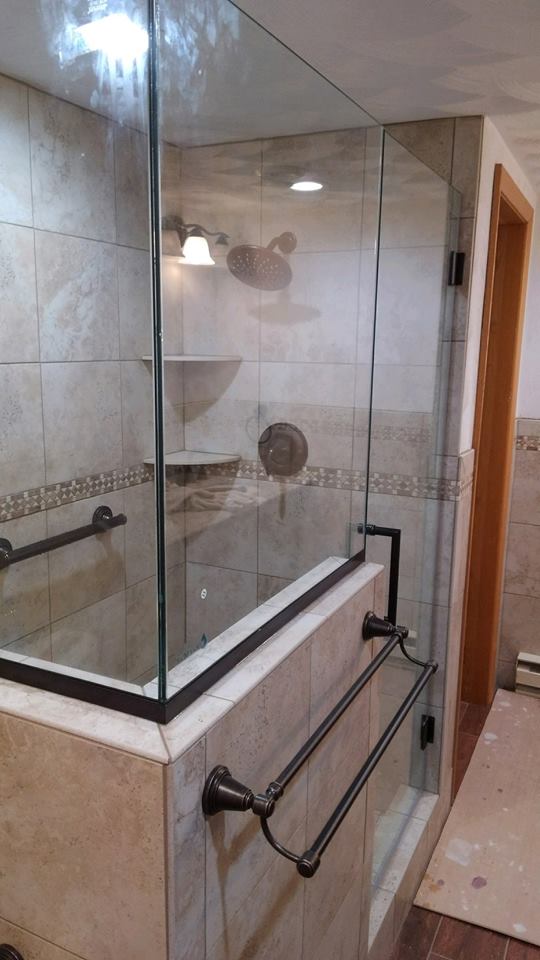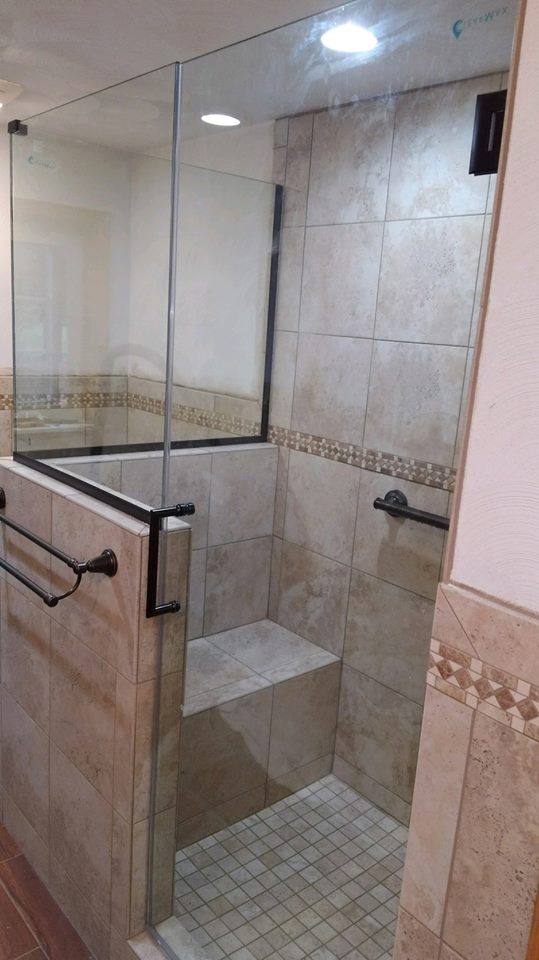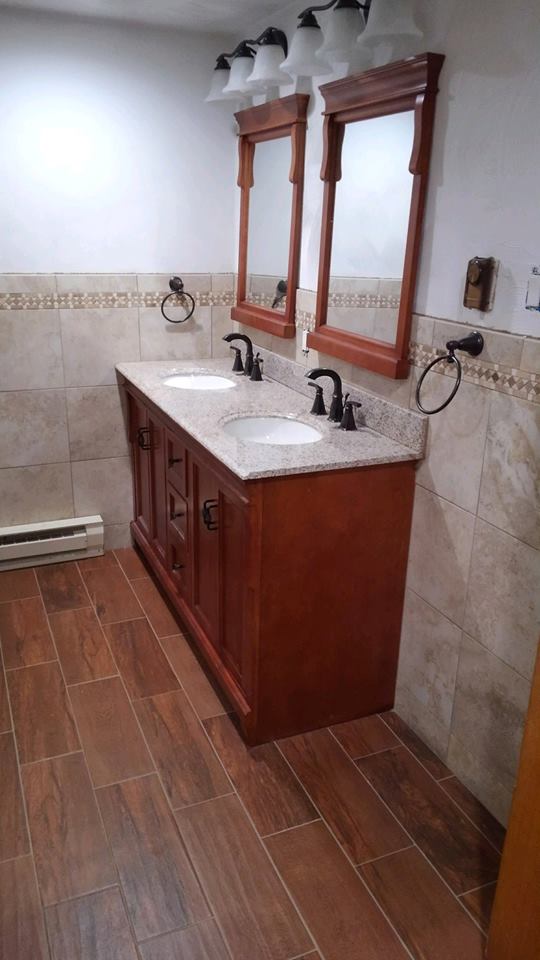 custom bathroom from used-to-be closet and powder room
For this bathroom, we started with a small closet and powder room. We removed the wall between the two to create this spacious custom bath. We added an all new standing shower, vanity, double sink, and tiling. We also added a brand-new toilet and fixtures. We added a unique touch by plastering the walls above the custom tiling.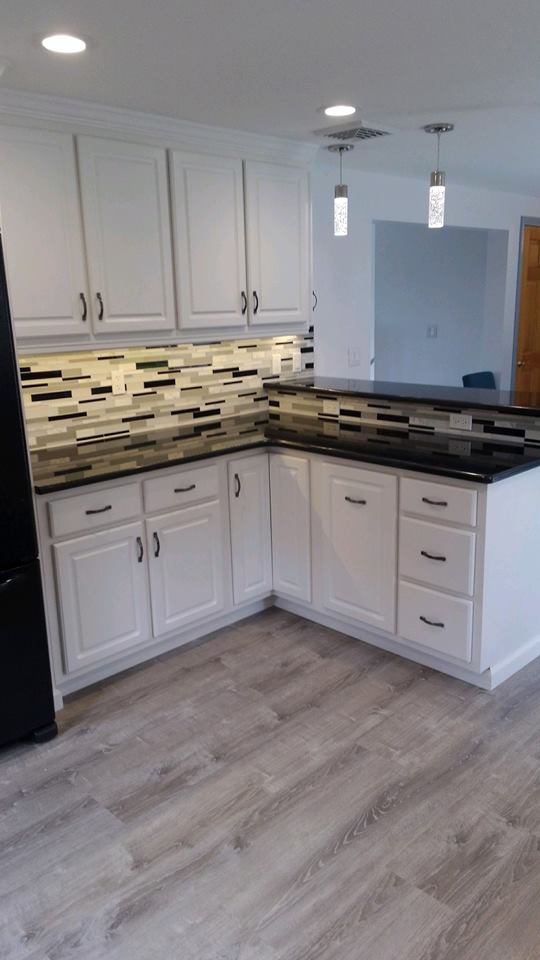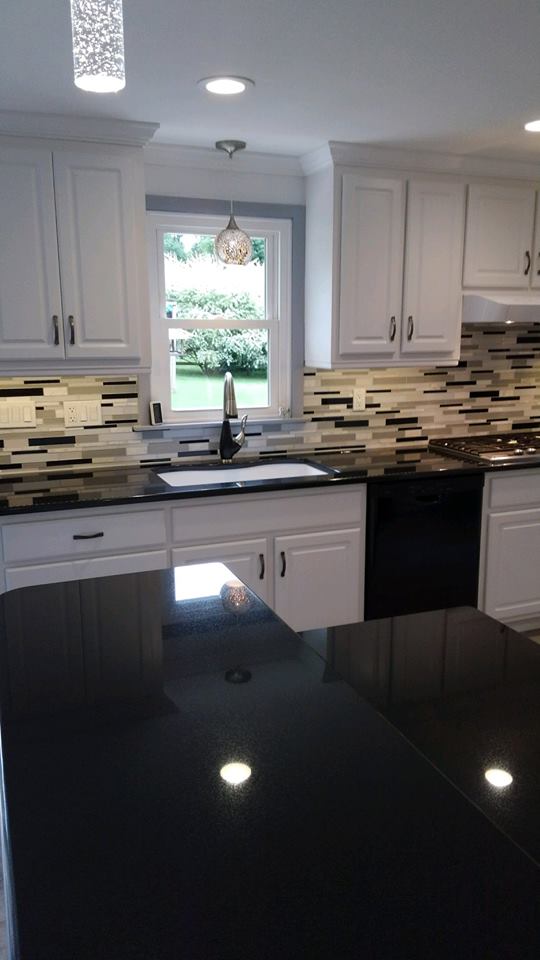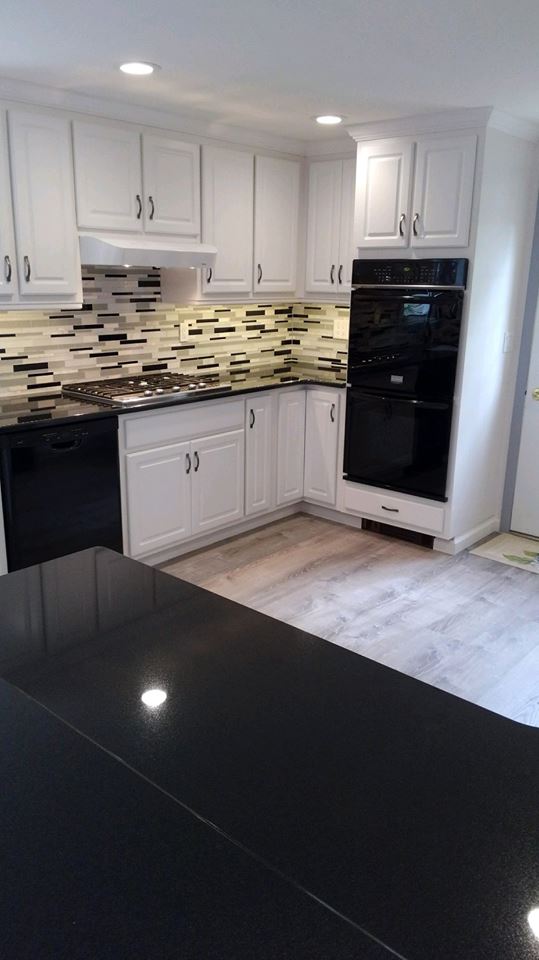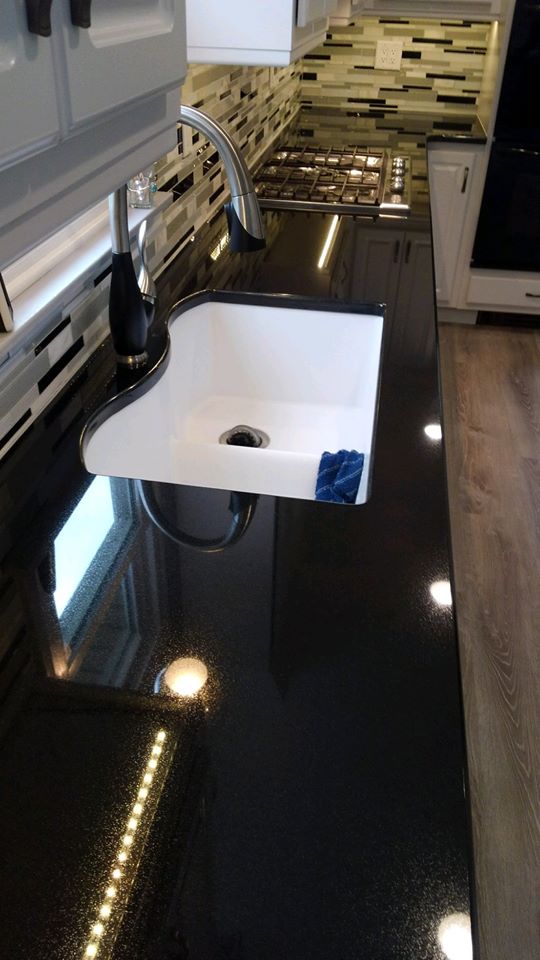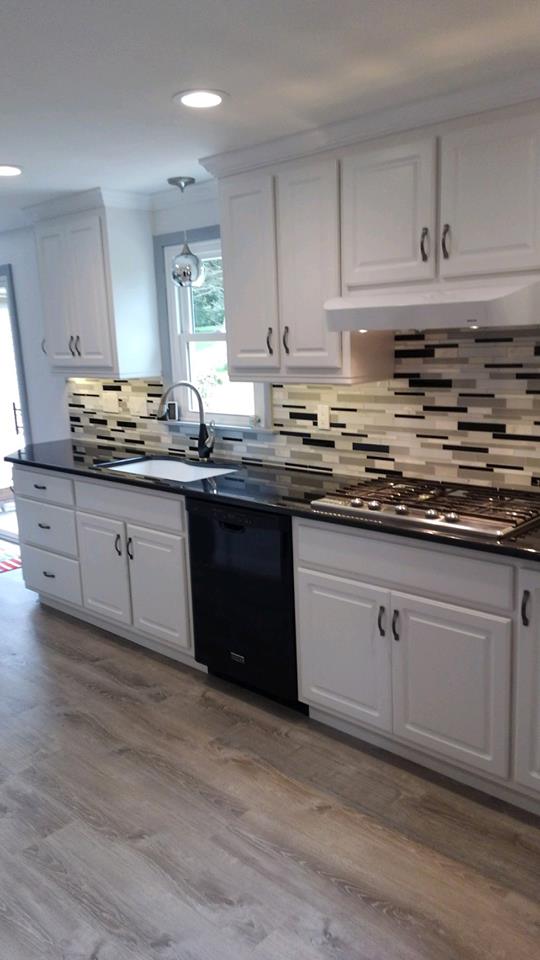 Kitchen Remodel with Custom cabinets
For this kitchen remodel, we kept it clean and crisp with a neutral color palette. The black granite countertops added a nice clean touch to these totally custom-built cabinets. The Lifeproof Solid Vinyl flooring is a must for any kithchen. It's easy to clean, and completely waterproof. This client loved the flooring so much, we added it to most of the home! We also installed a new cooktop, range hood, oven, recessed lighting, under-cabinet lighting, and sink with spigot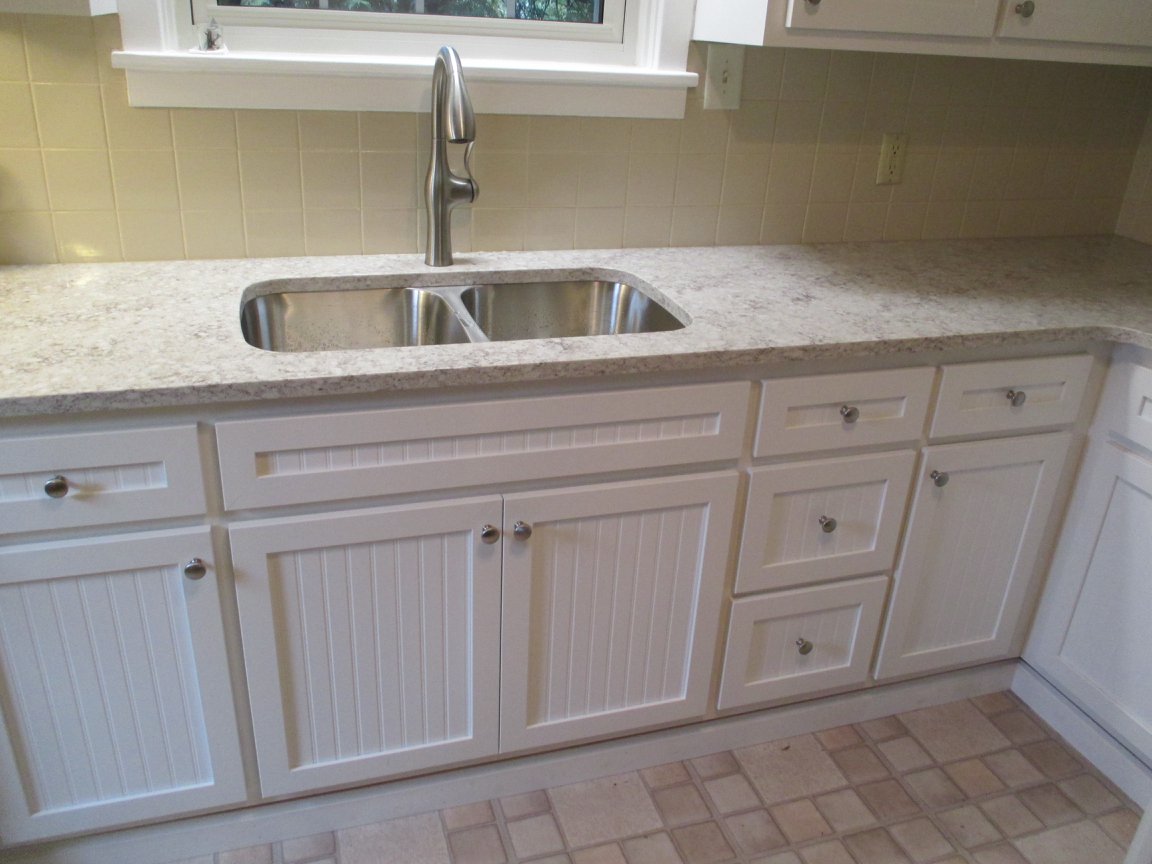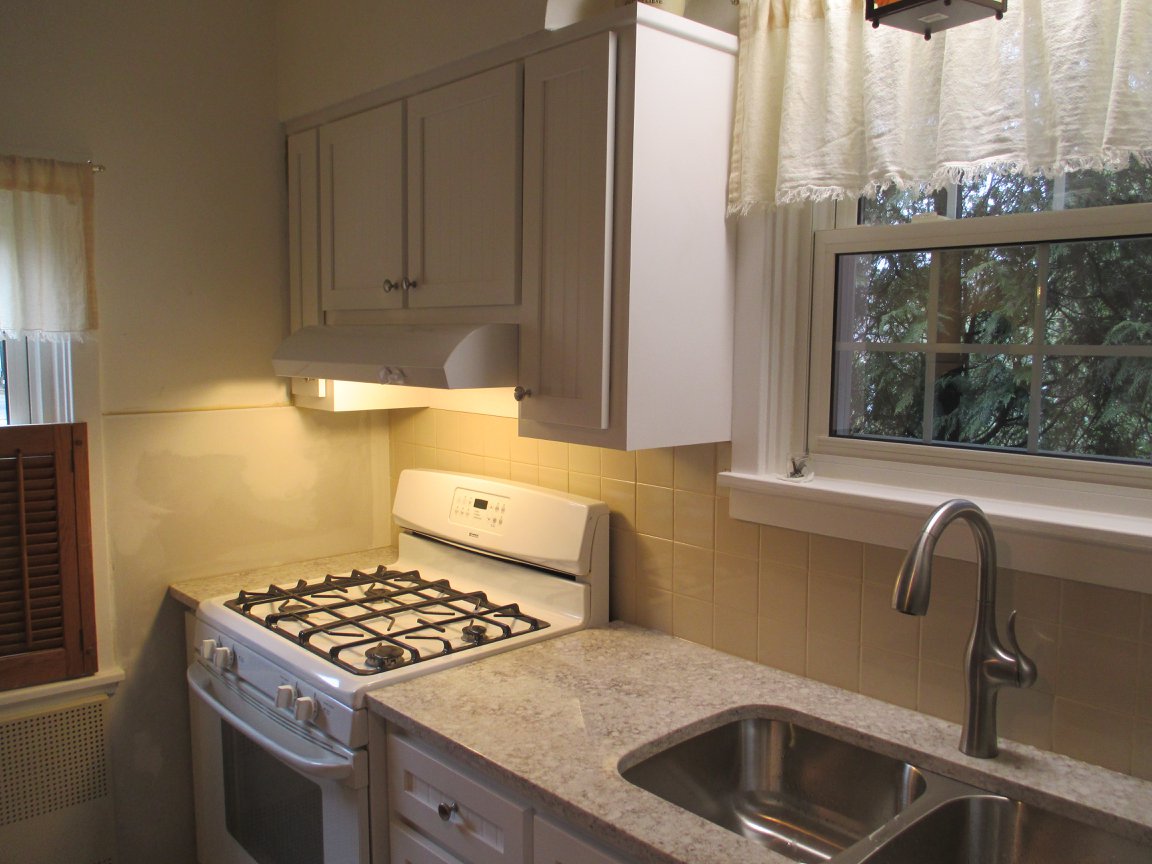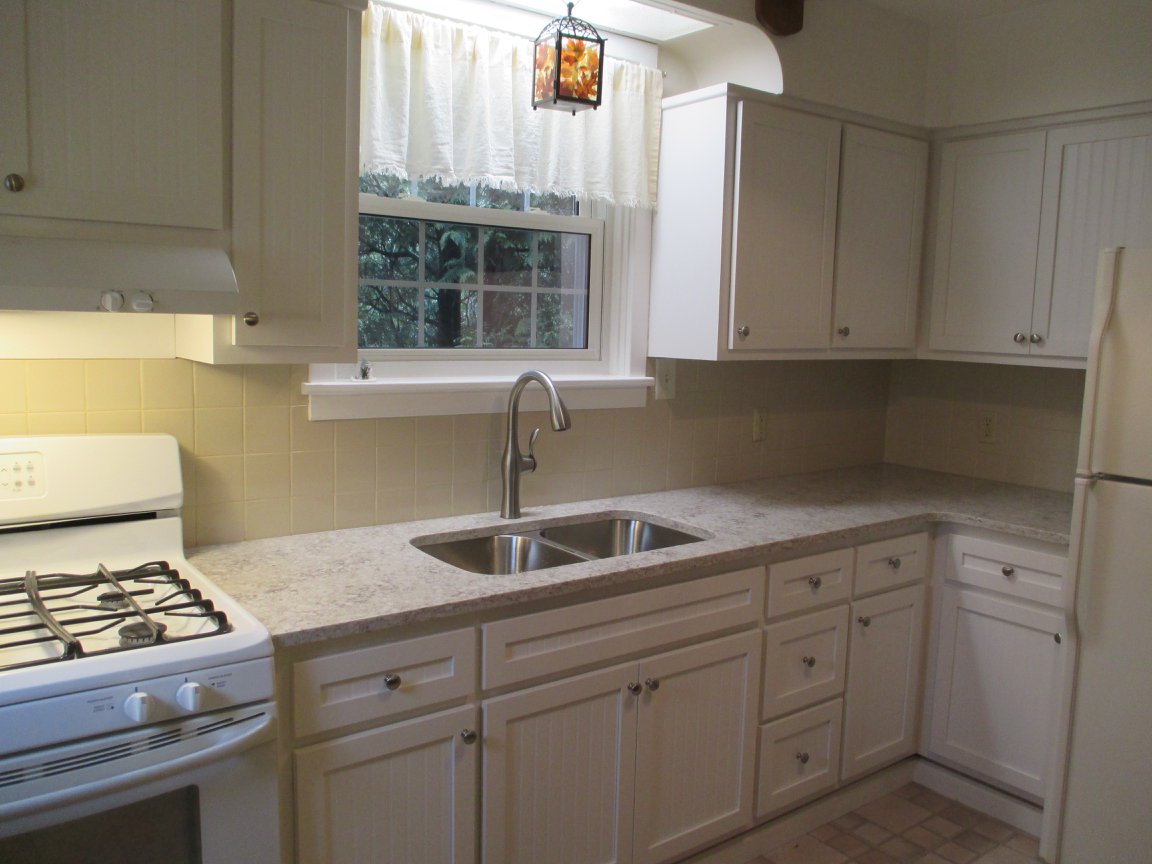 Updated countertops and custom cabinets
This kitchen has gorgeous custom white laminate cabinets with granite countertops to bring a nice bright look. We also added a brand-new double stainless steel sink and brushed high-rise faucet.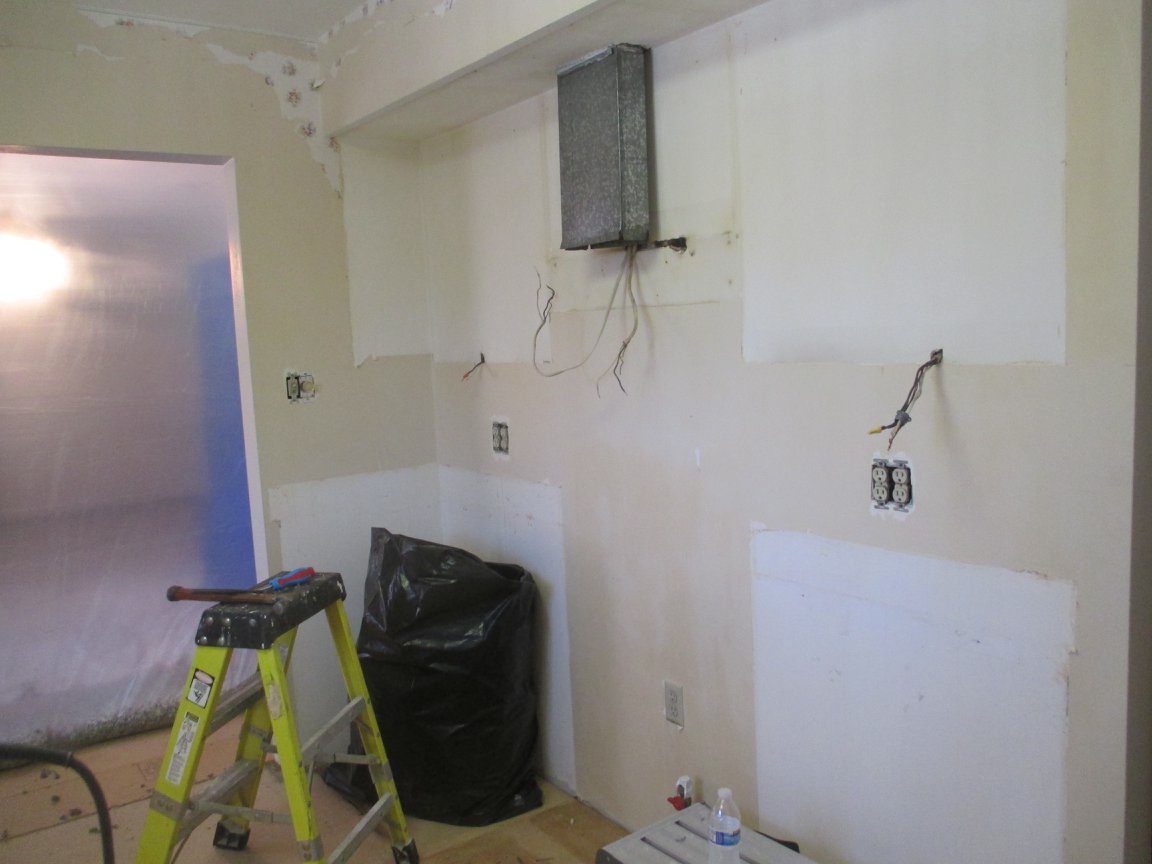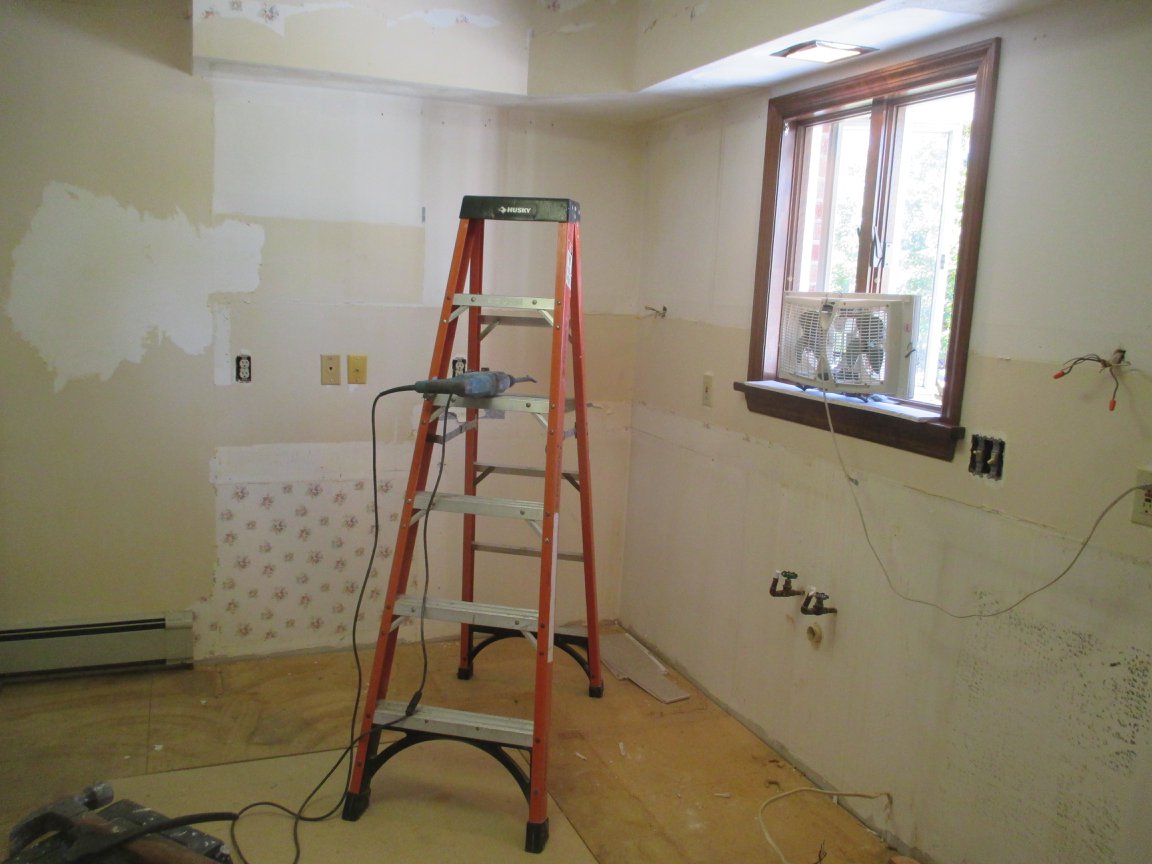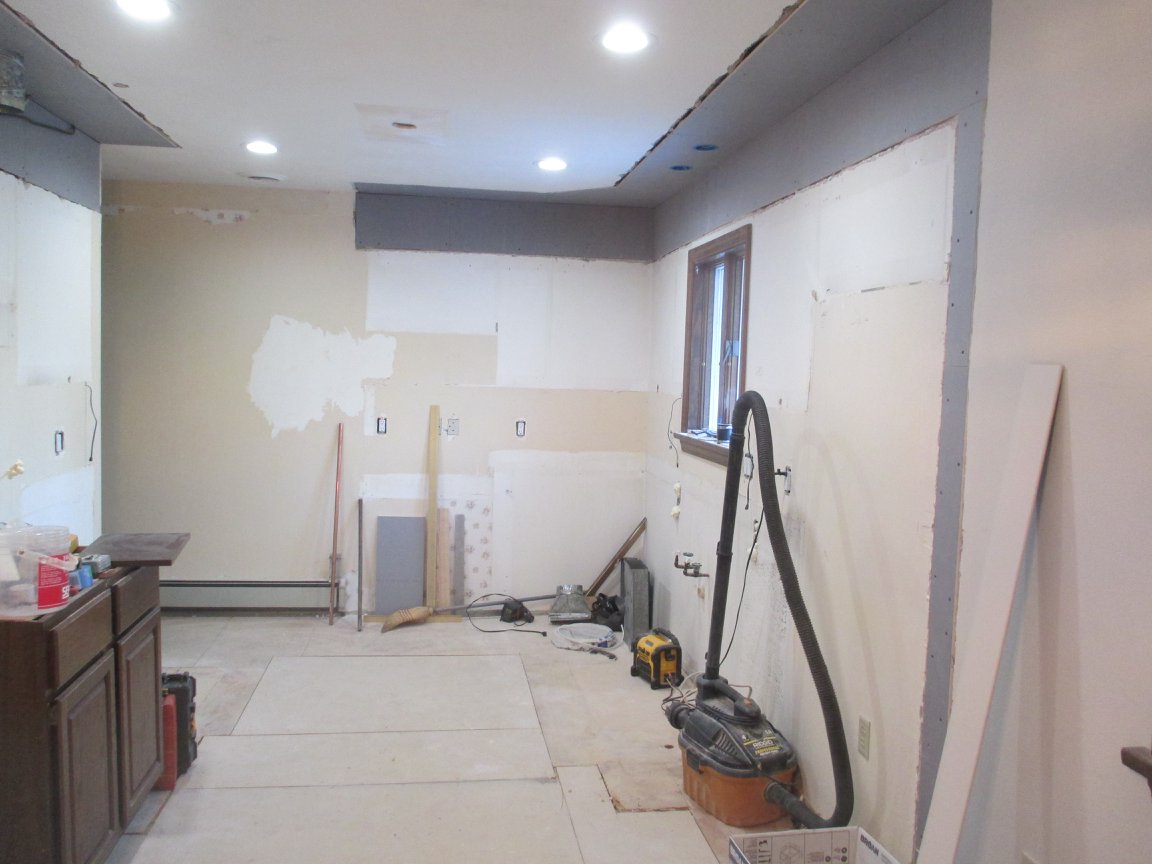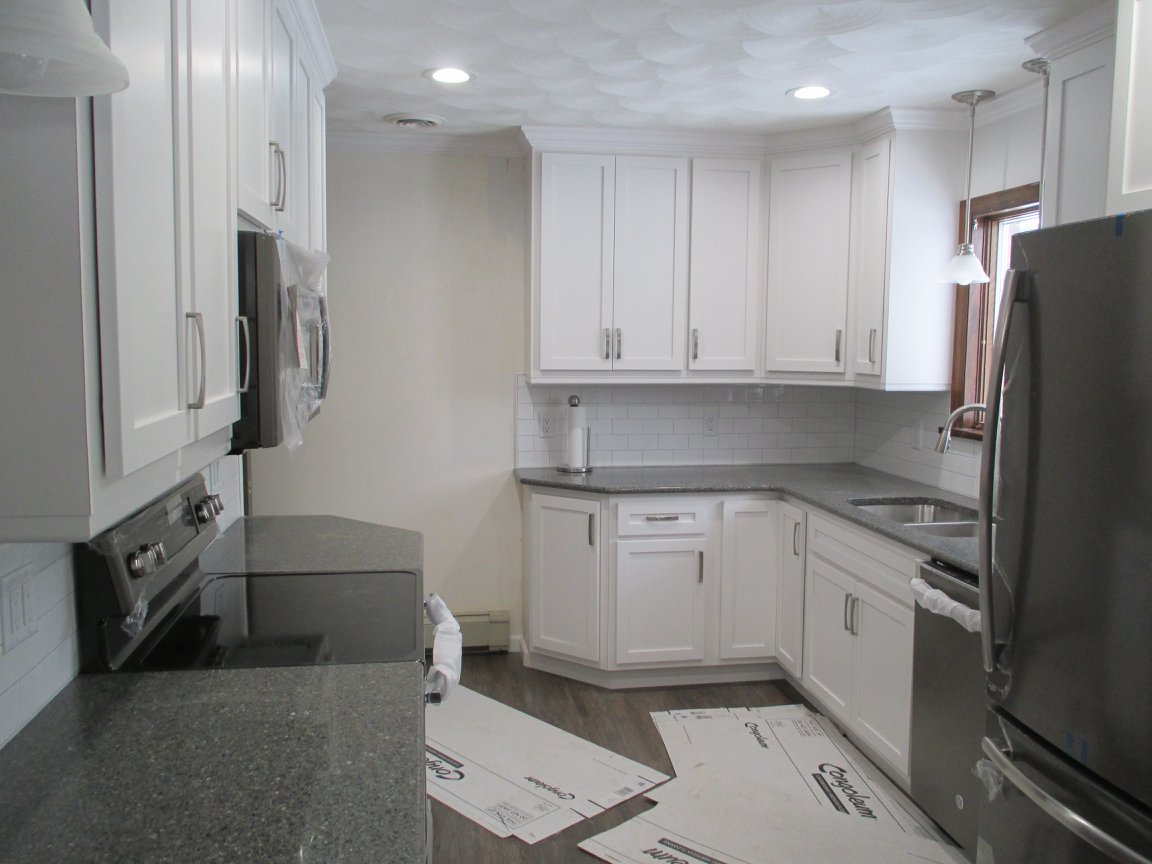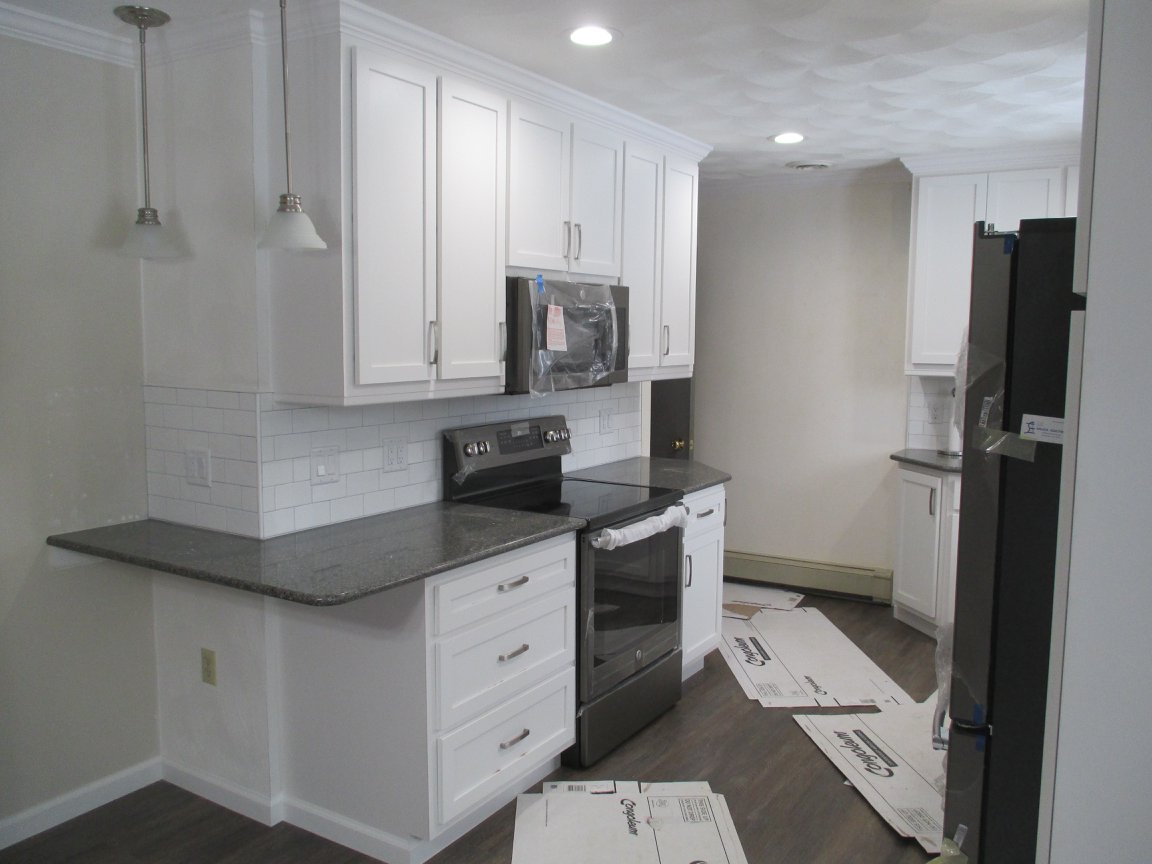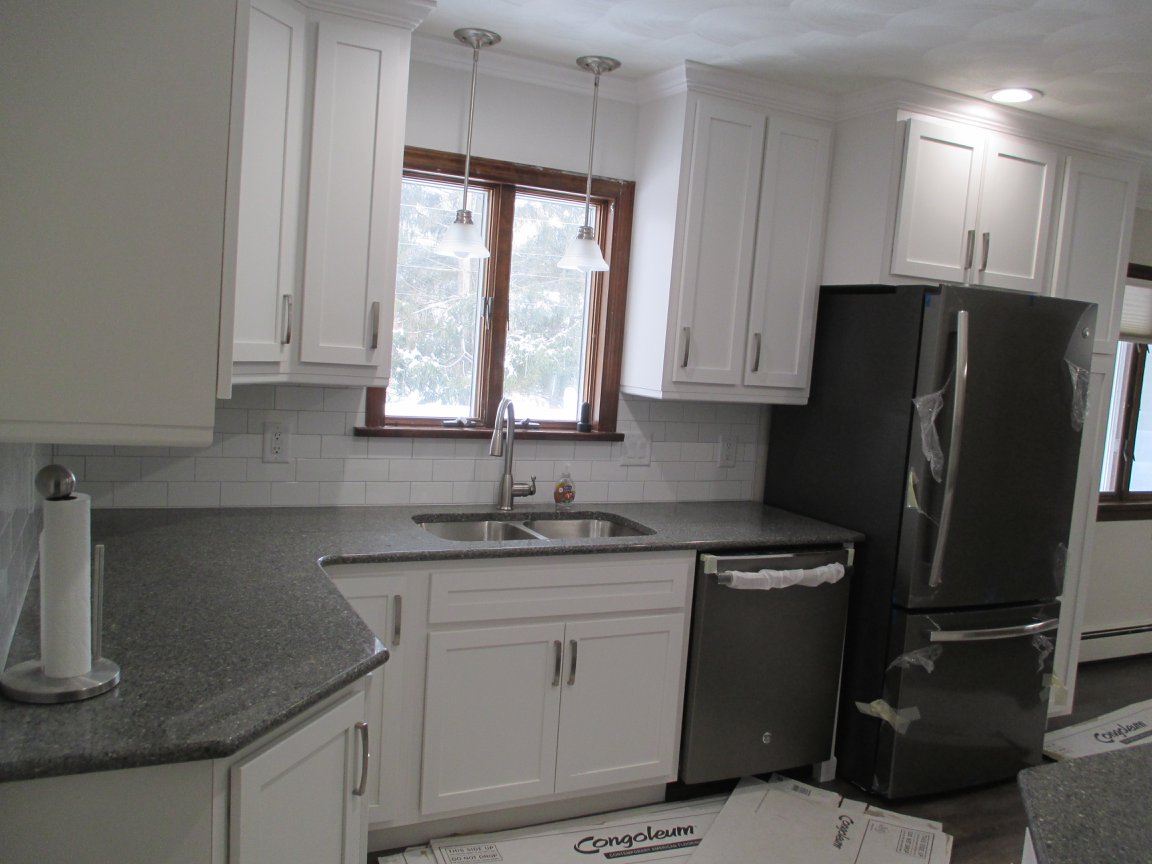 total Kitchen Remodel with custom cabinets
Another clean, white kitchen with gray quartz countertops and custom white laminate cabinets. We also installed the Lifeproof Vinyl flooring throughout the entire home and installed all new appliances which were pre-purchased by the owner. To make this kitchen even more spacious, we removed an existing wall which originally divided the room.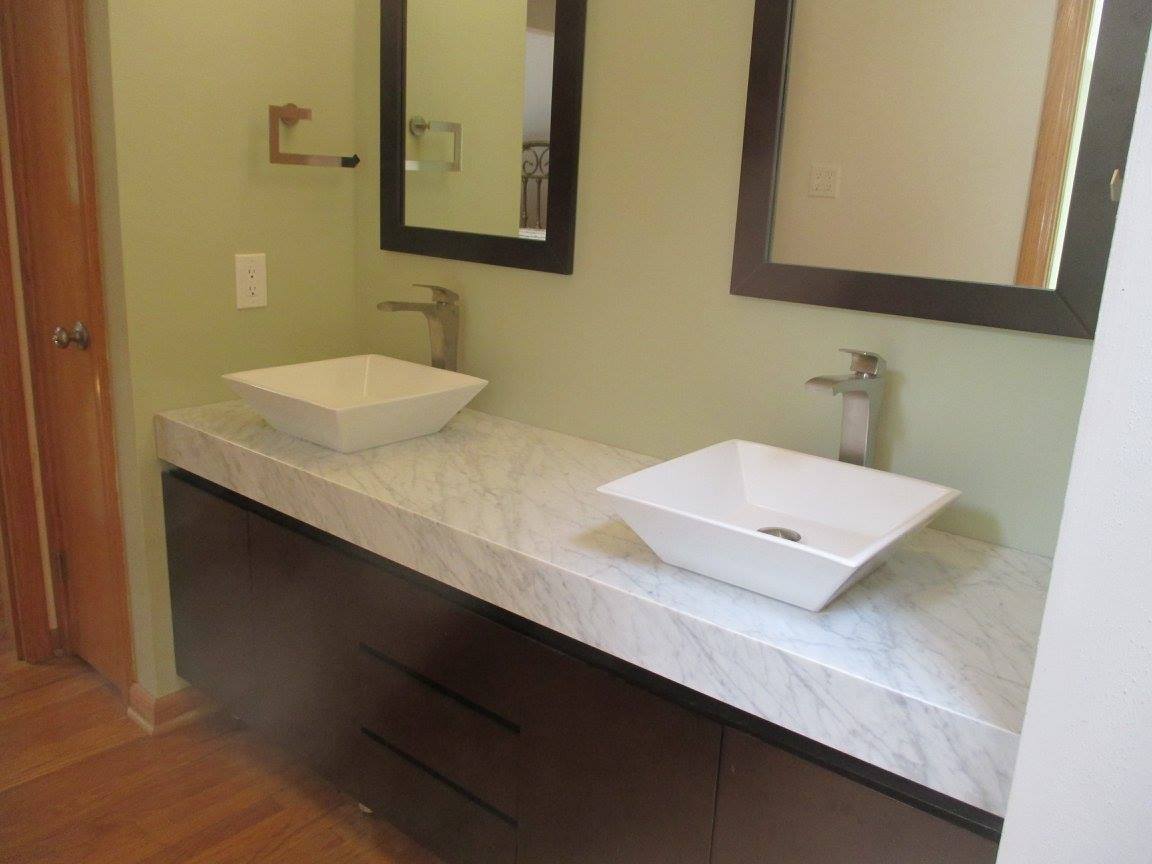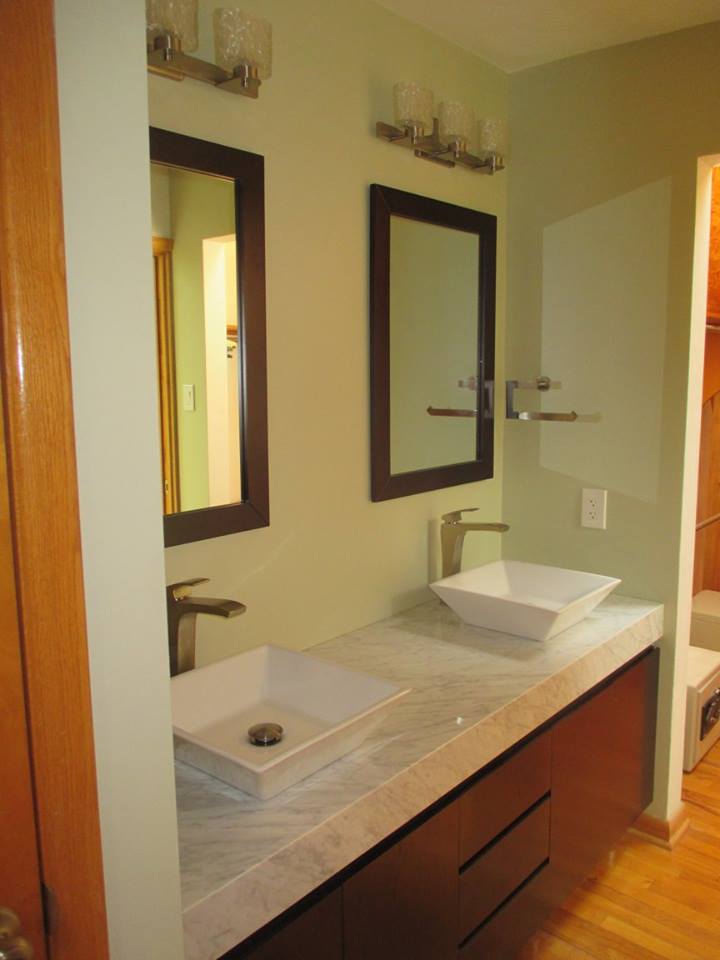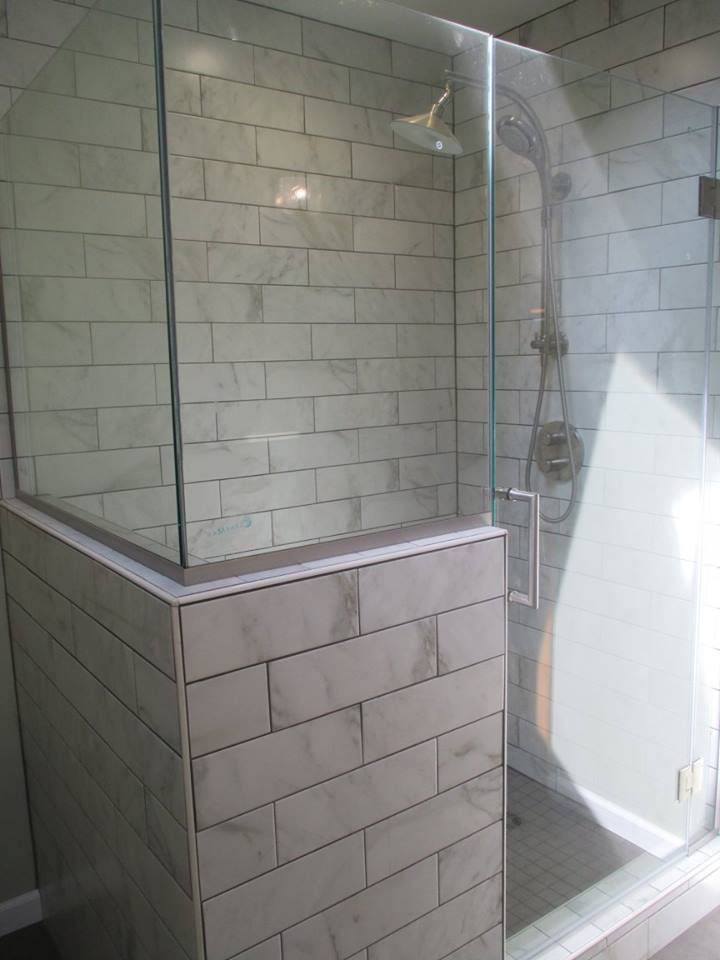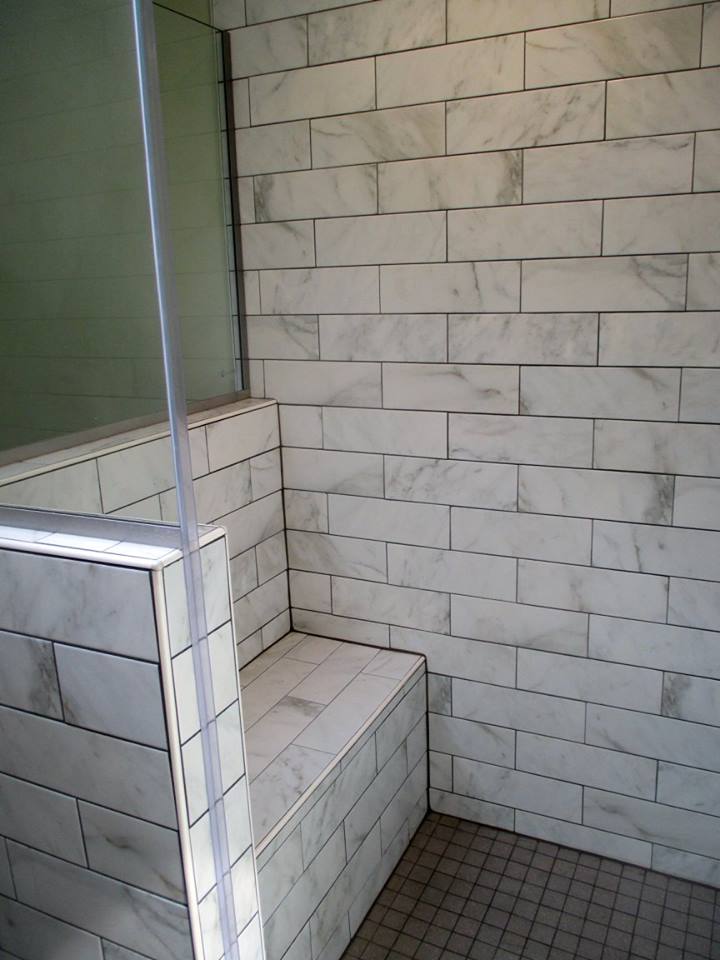 Bathroom Remodel
This unique bathroom has a double dish sink and a brand new custom tiled standing shower.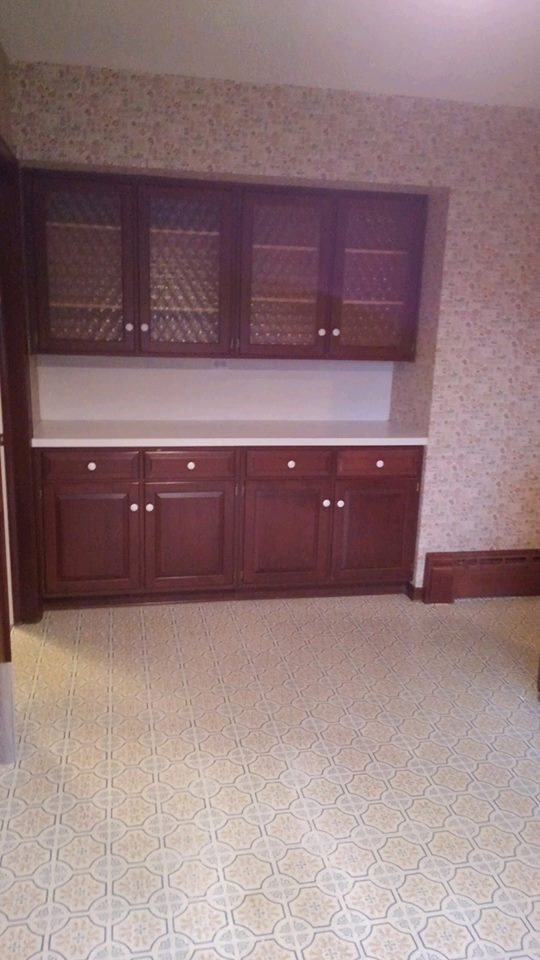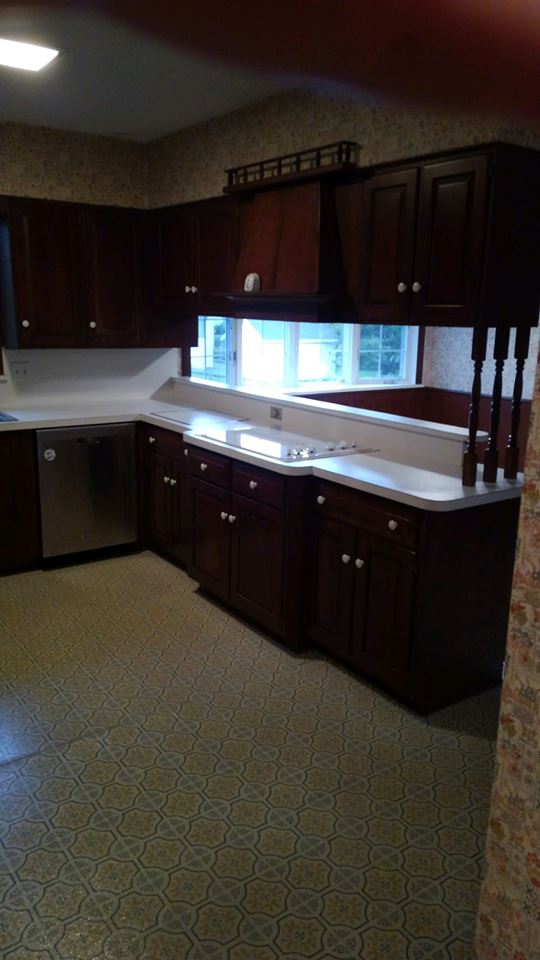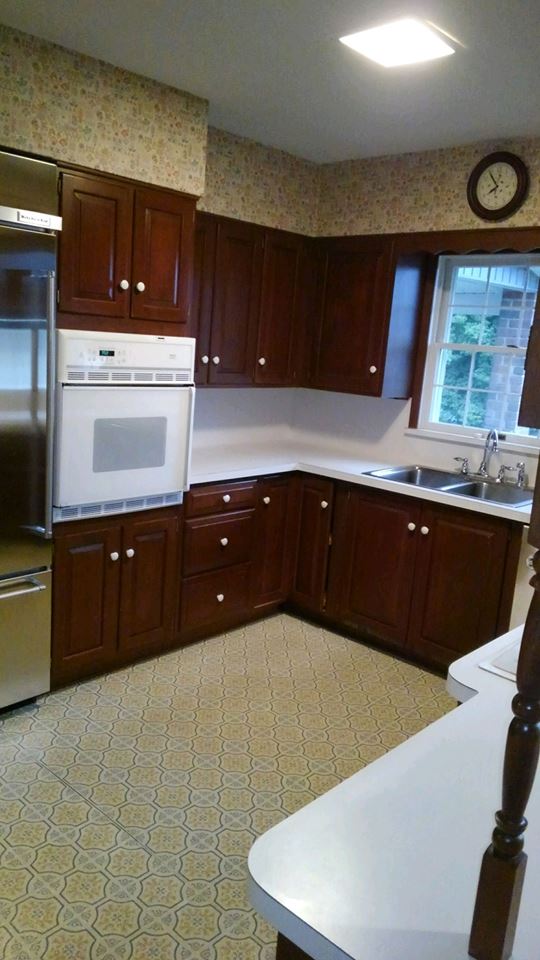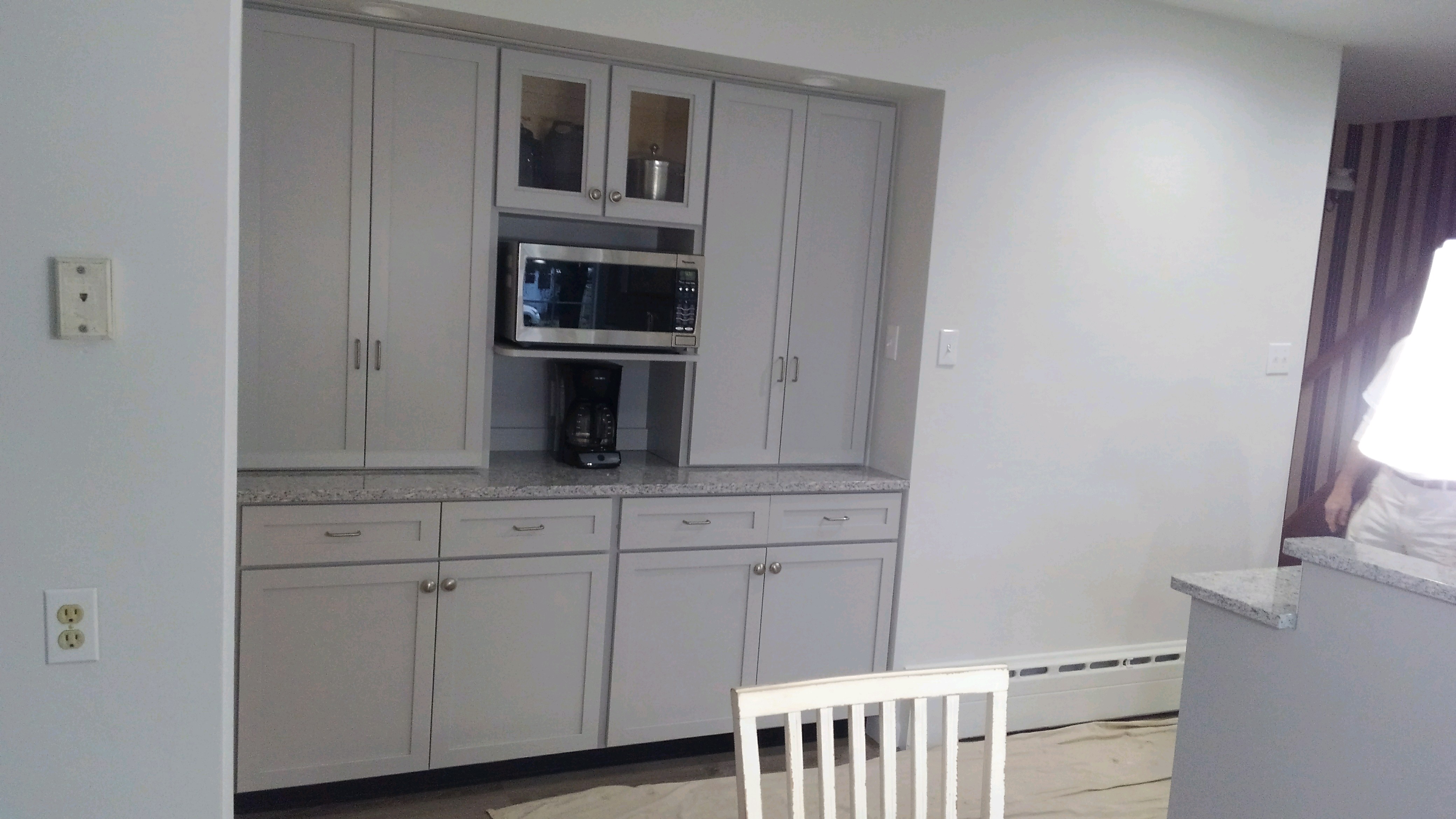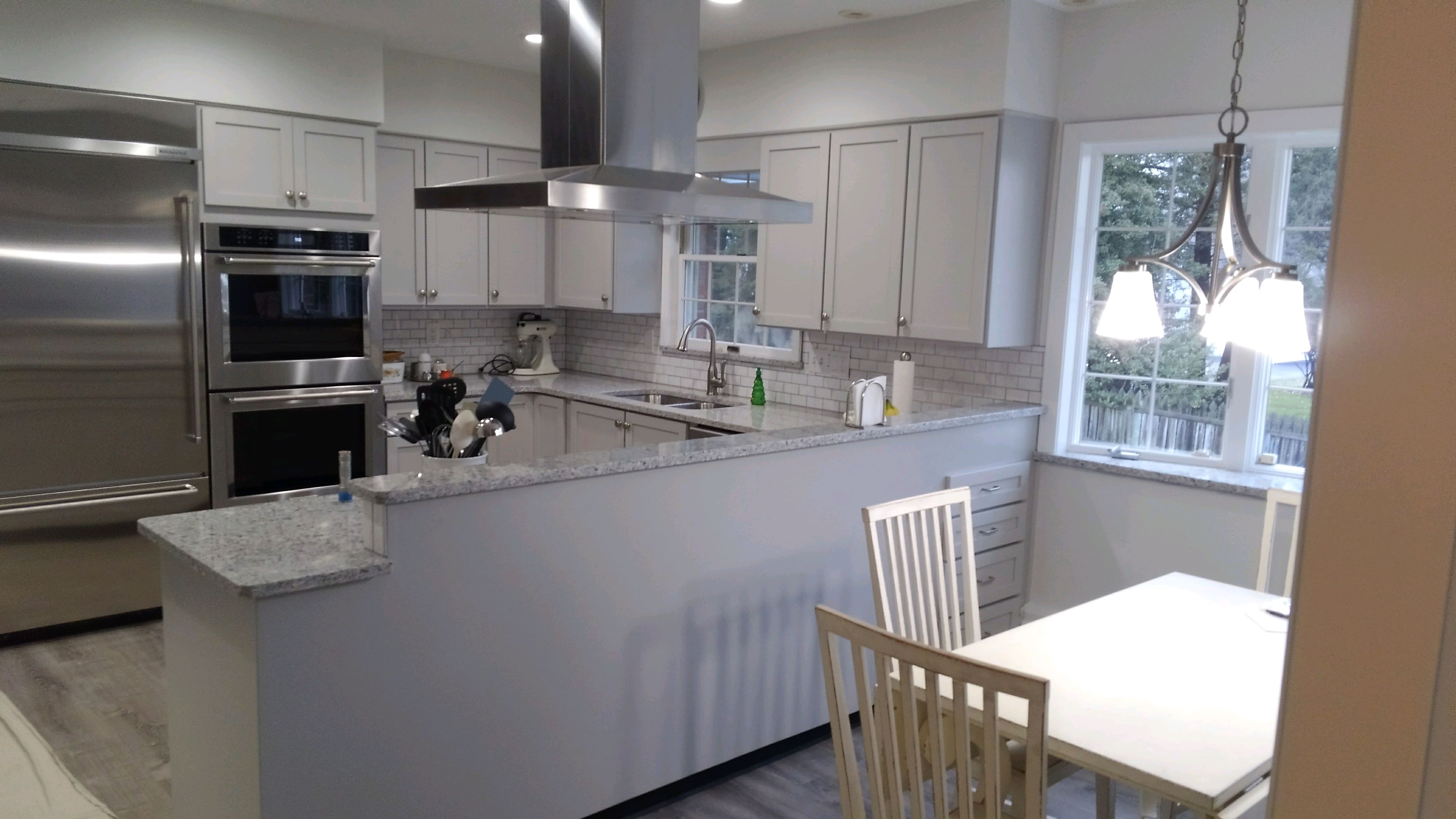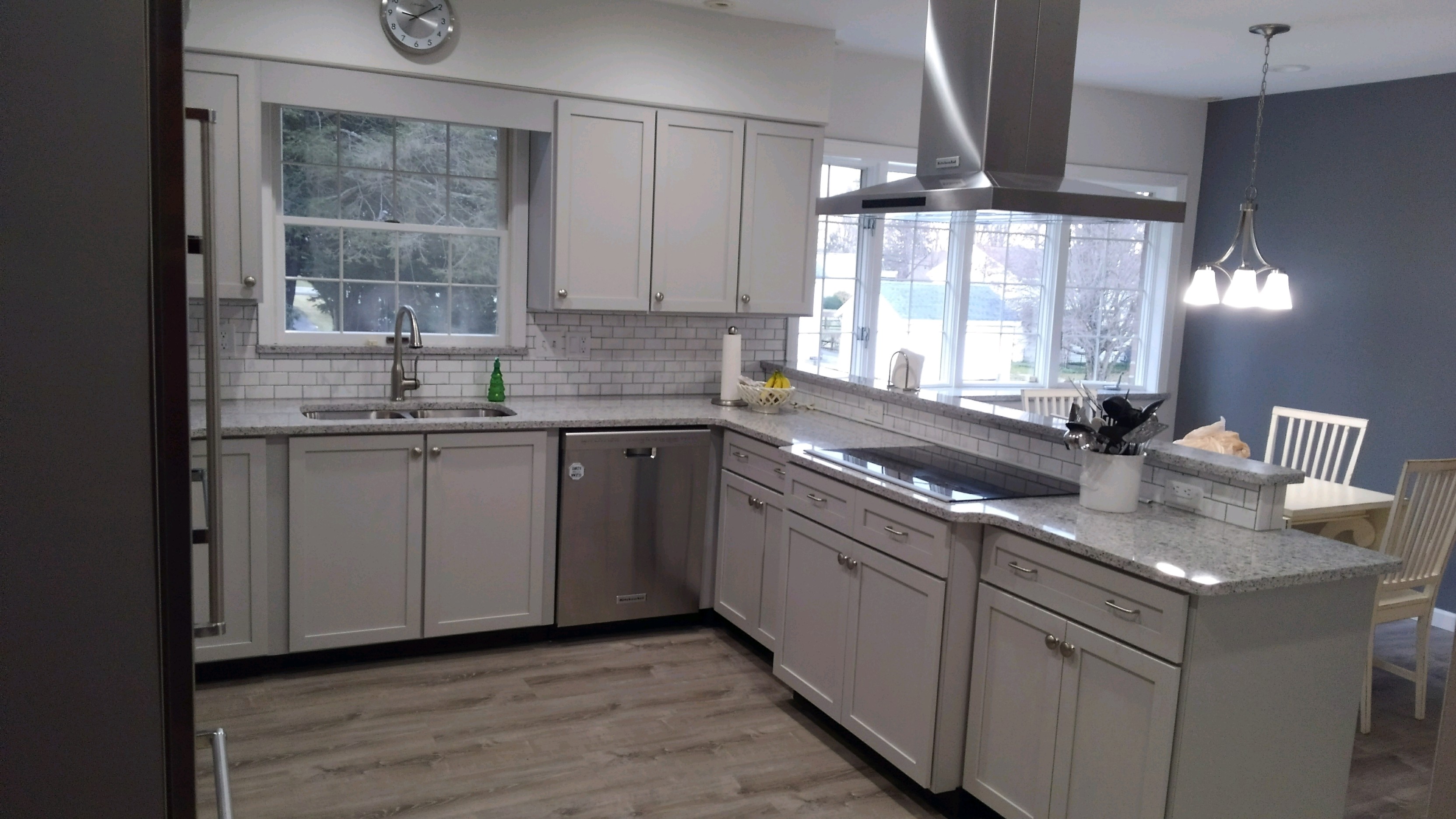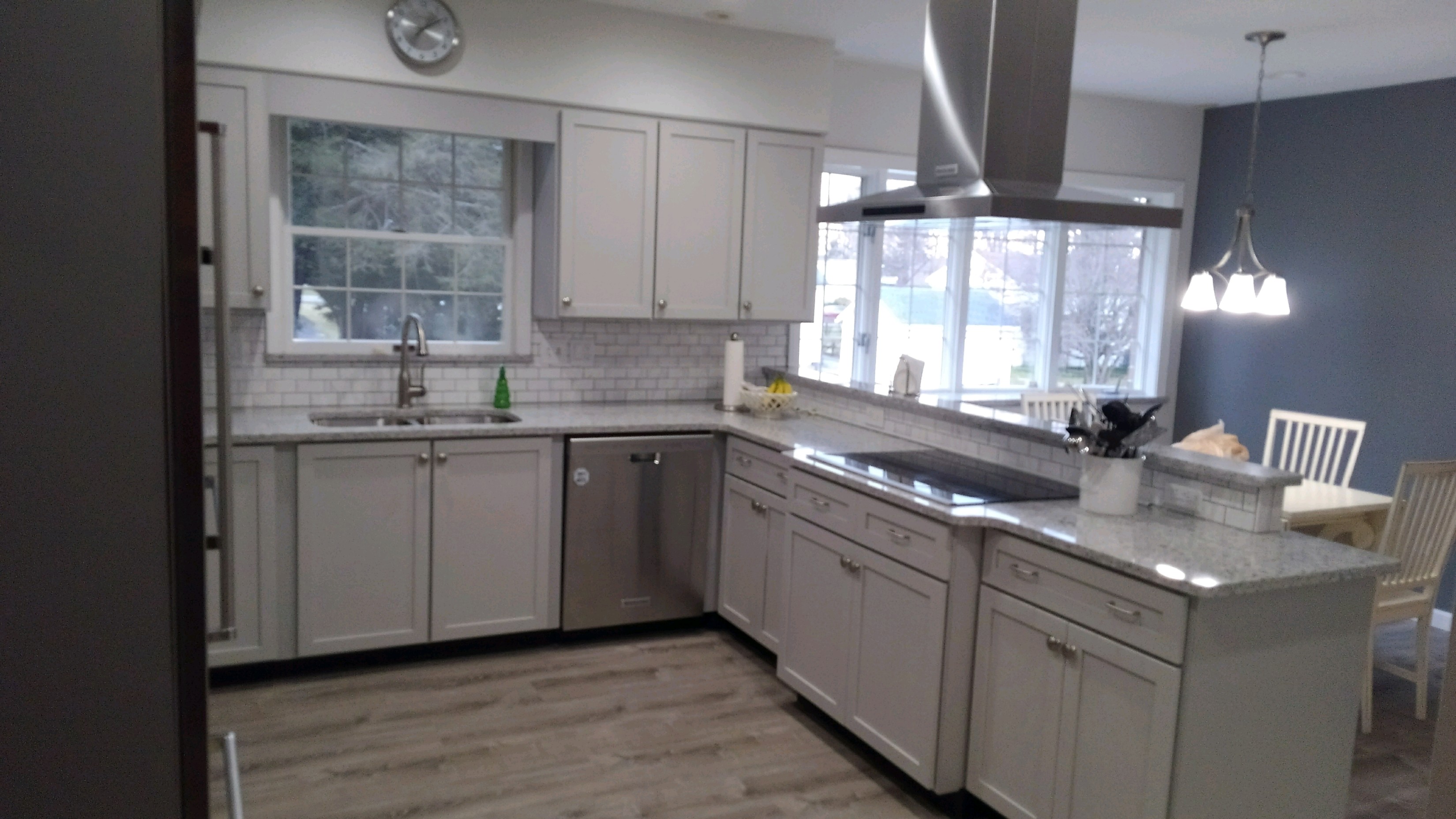 custom refacing with removal of some existing cabinets
For this kitchen, we stuck with 75% of the original cabinets and built 25% brand new. The cabinets are totally refaced and the quartz countertop is brand new. We installed new appliances, Lifeproof Vinyl waterproof flooring, low-voltage LED under-cabinet lighting, and added 12 new recessed lights. We also installed new drawers with soft close slides and pull-out drawers in base cabinets.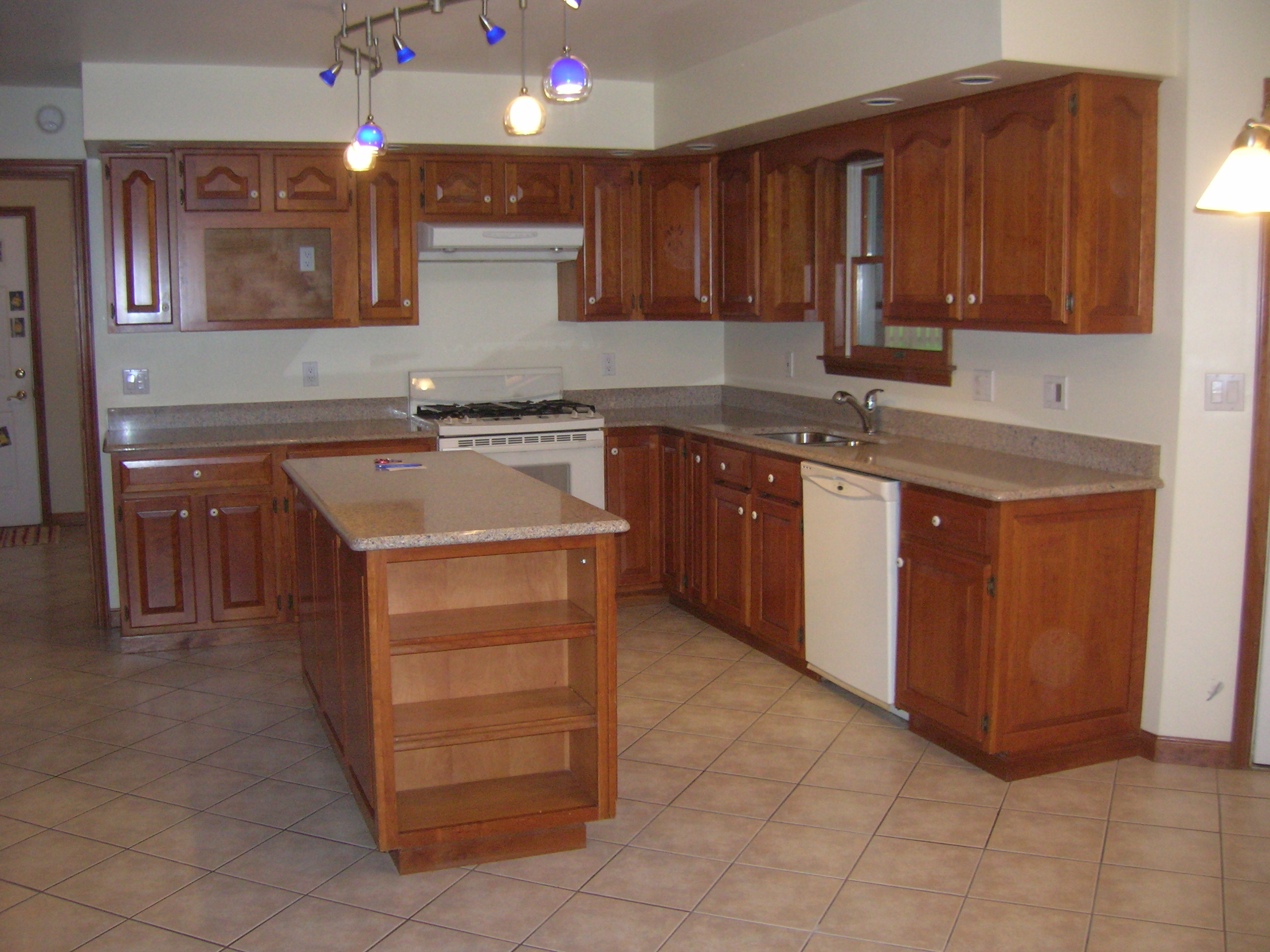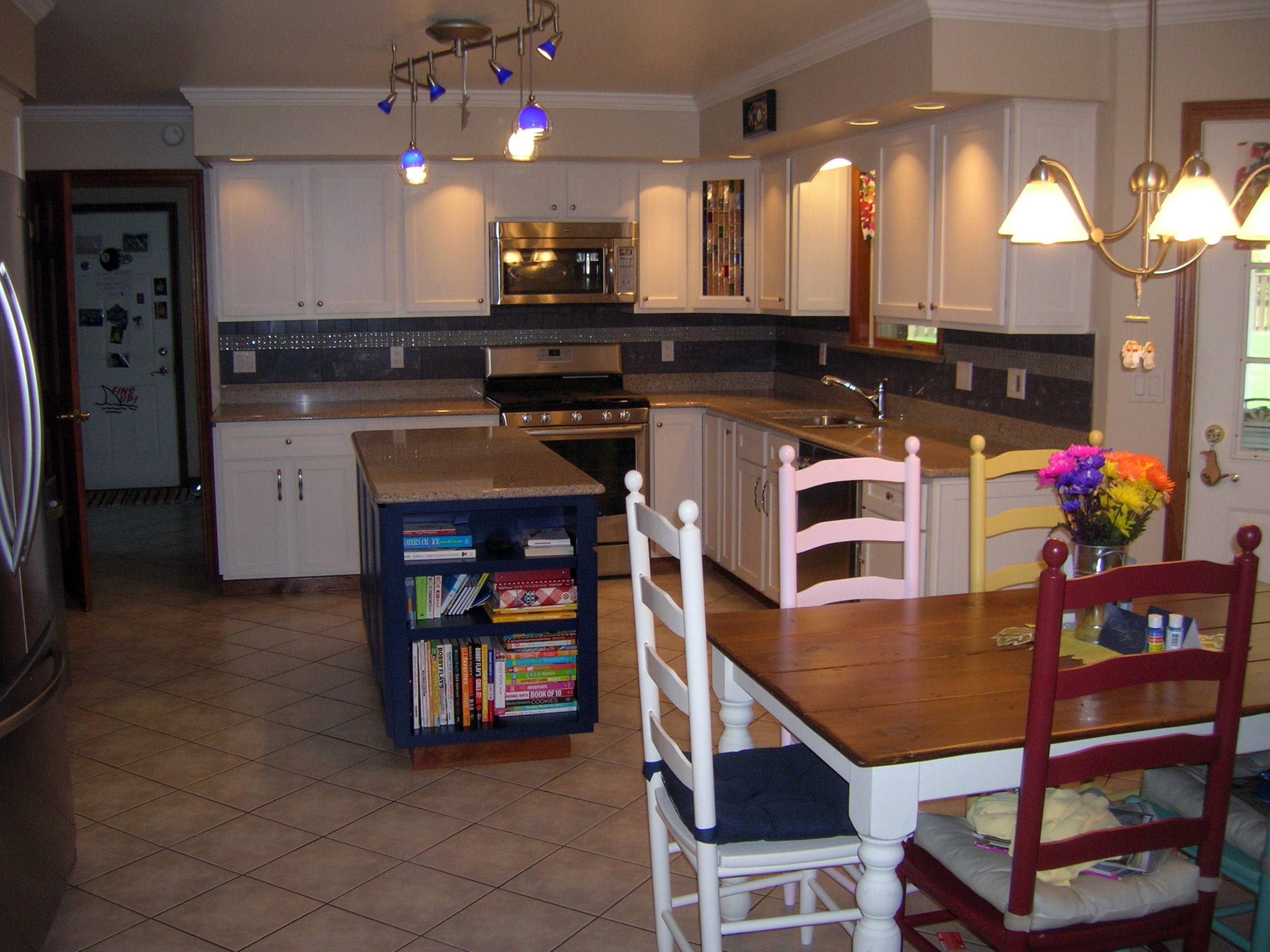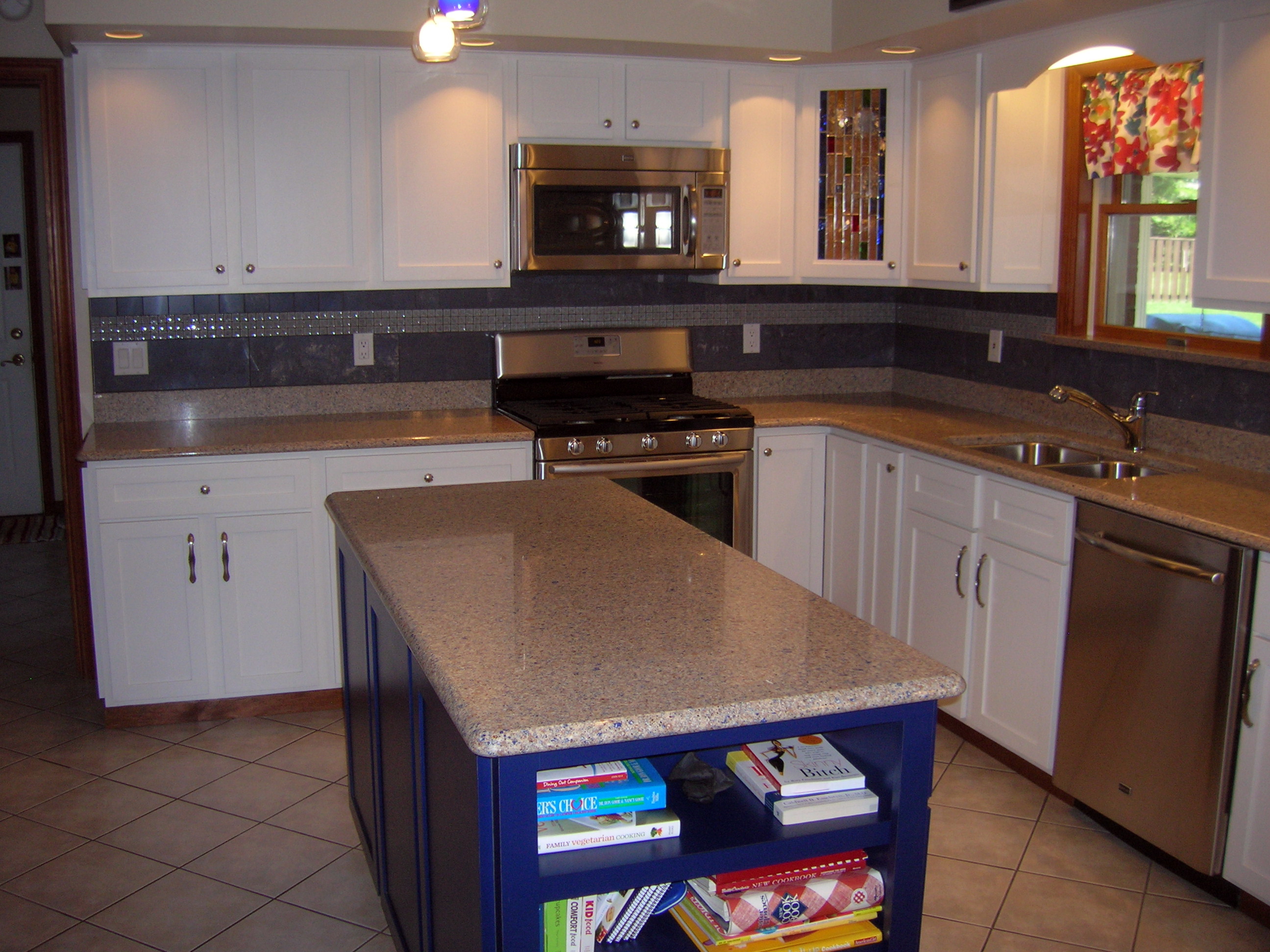 custom refacing with altered cabinets
This kitchen features a custom refacing job along with altered cabinets above the stove to accept a built-in microwave. We left the existing granite countertops, applied a tile backsplash and crown molding along with installing the customers new appliances. For a pop of color, and at the customers request, we also resurfaced the existing island in a beautiful royal blue.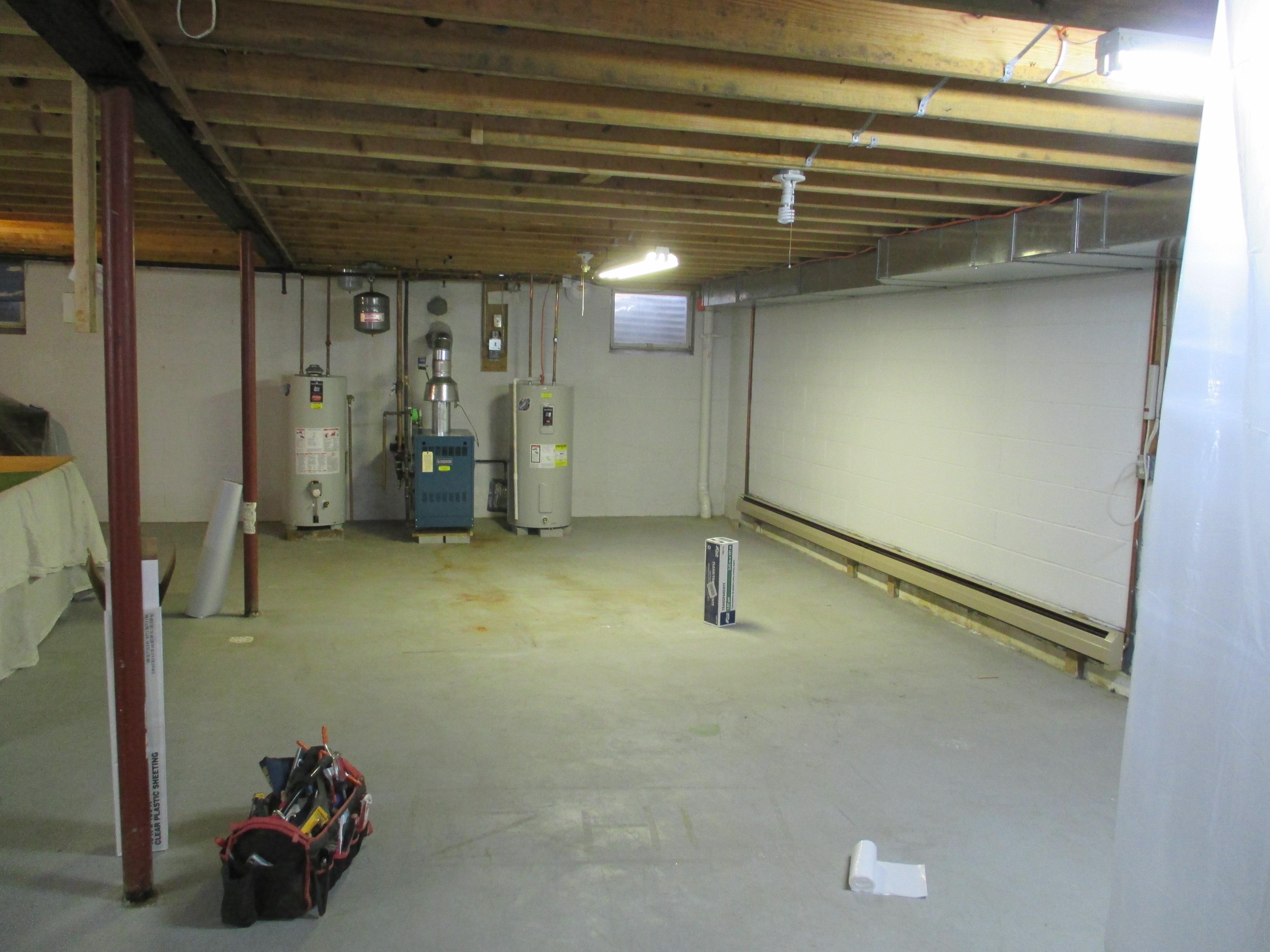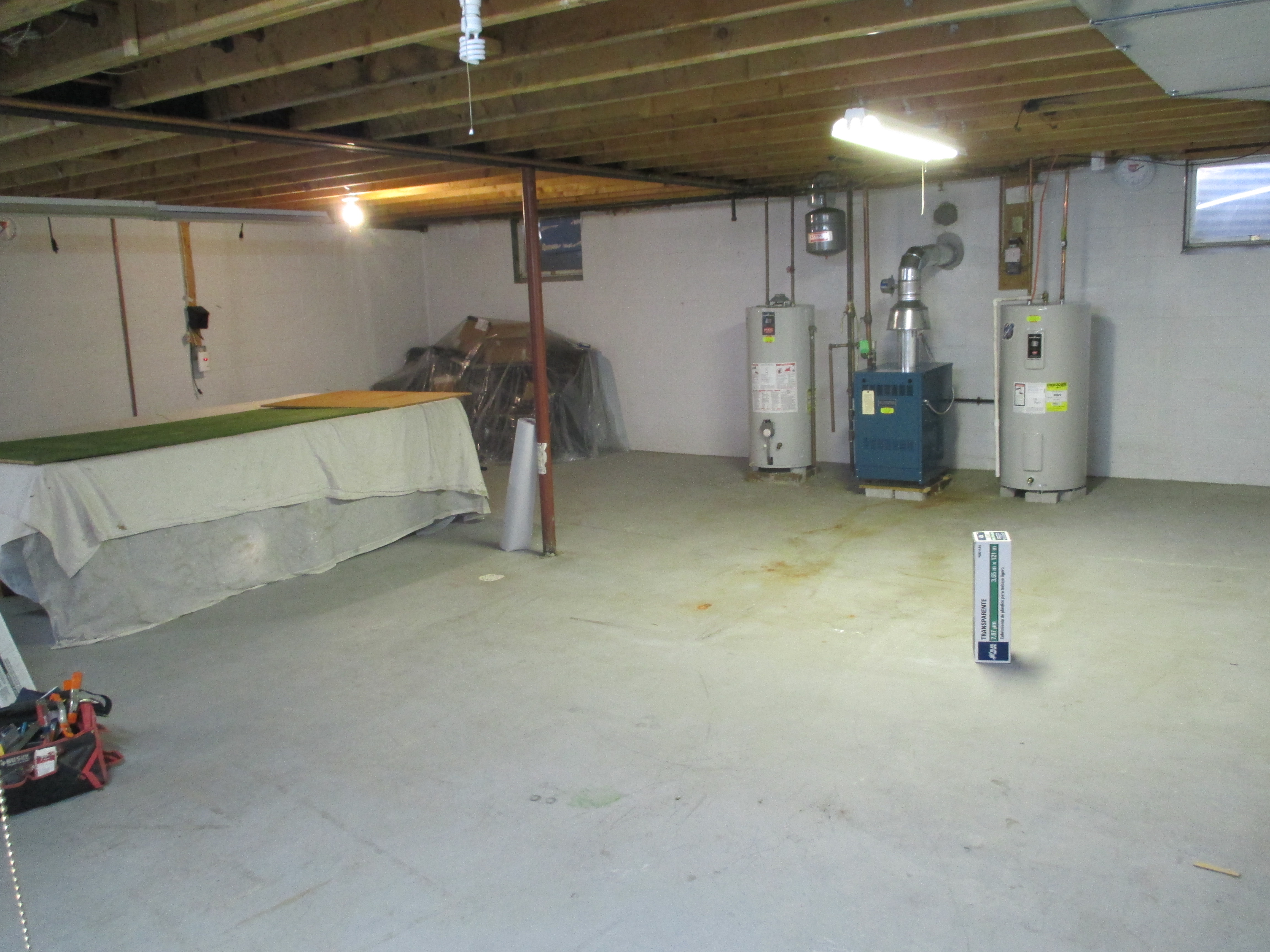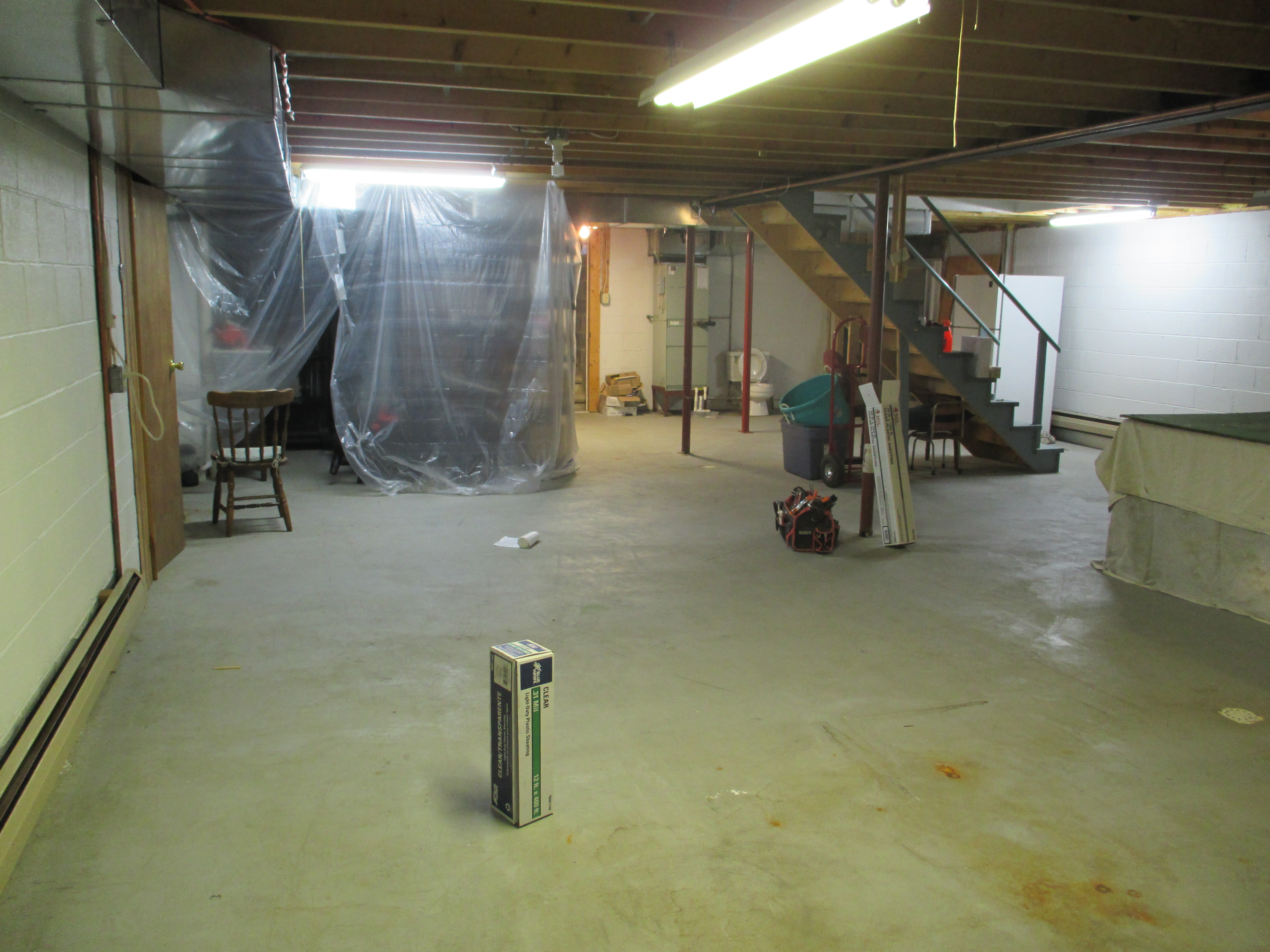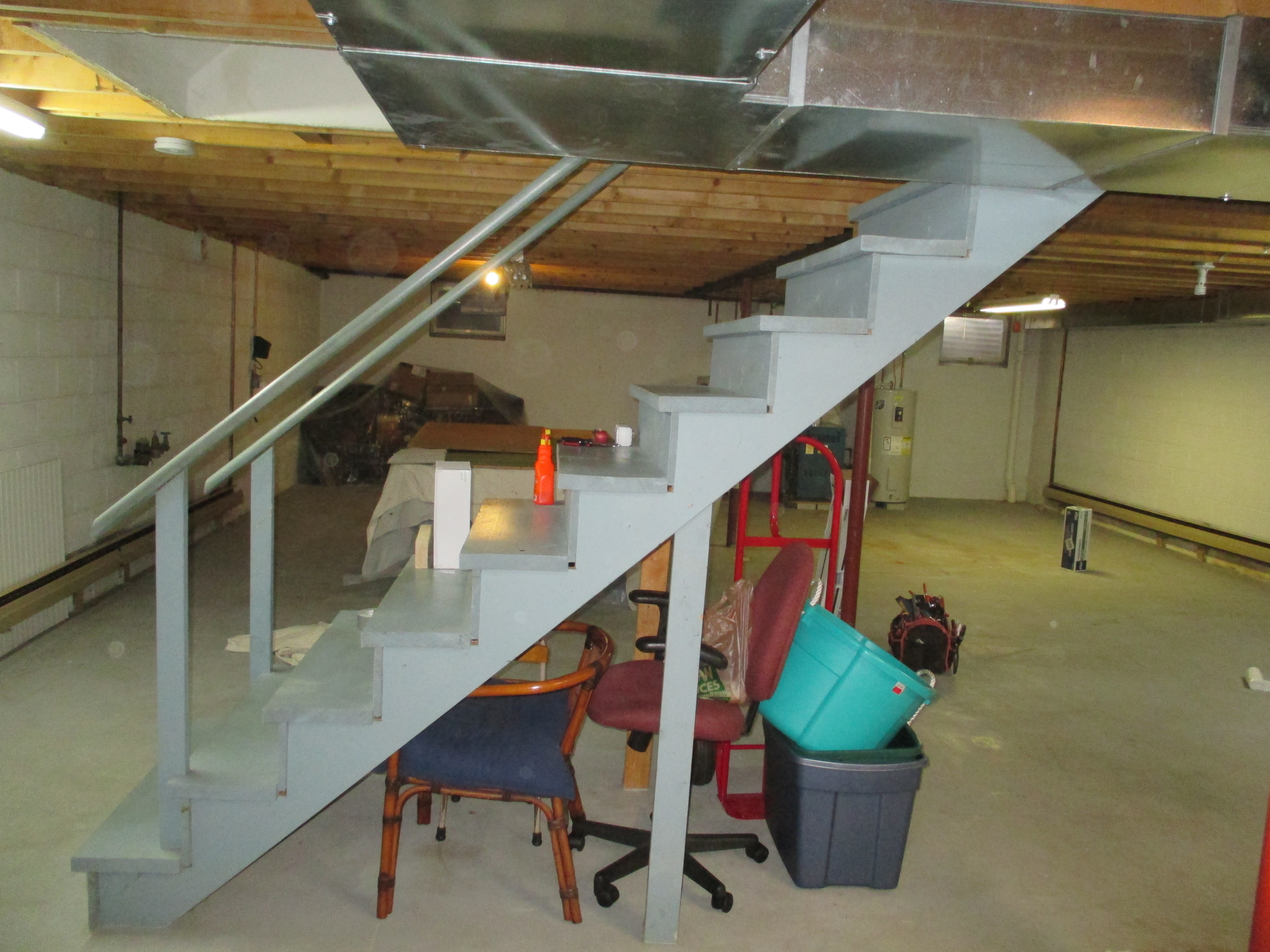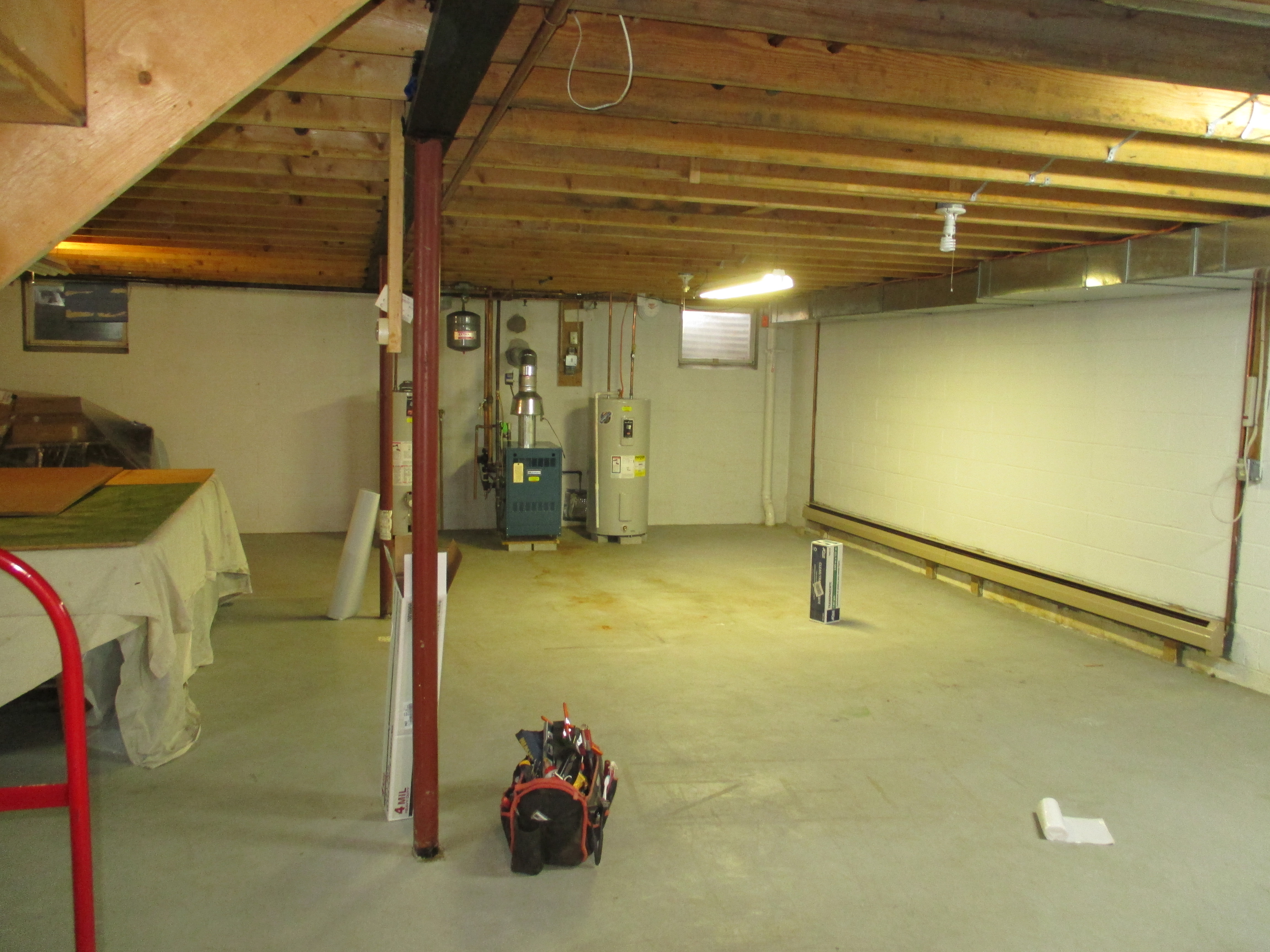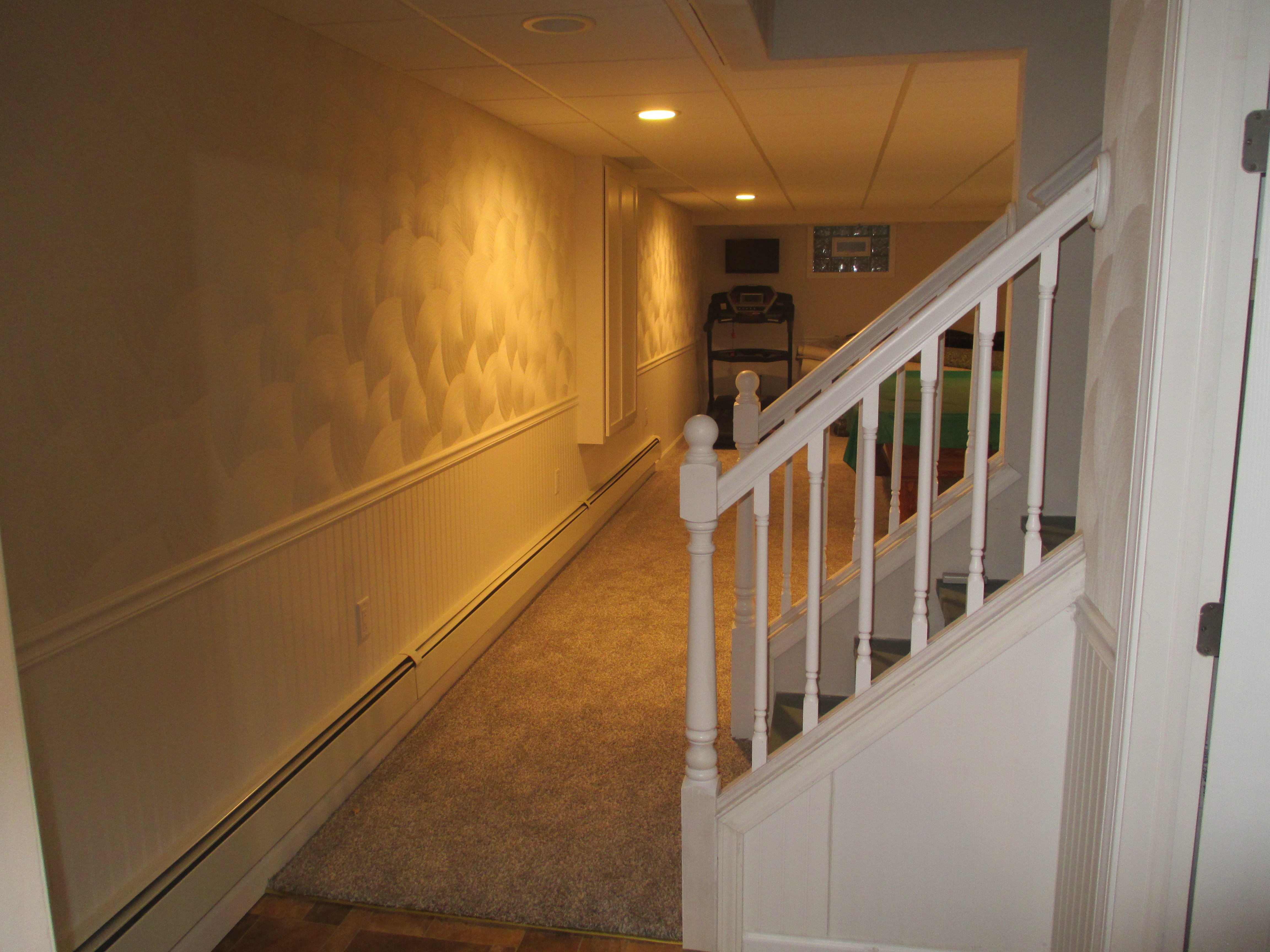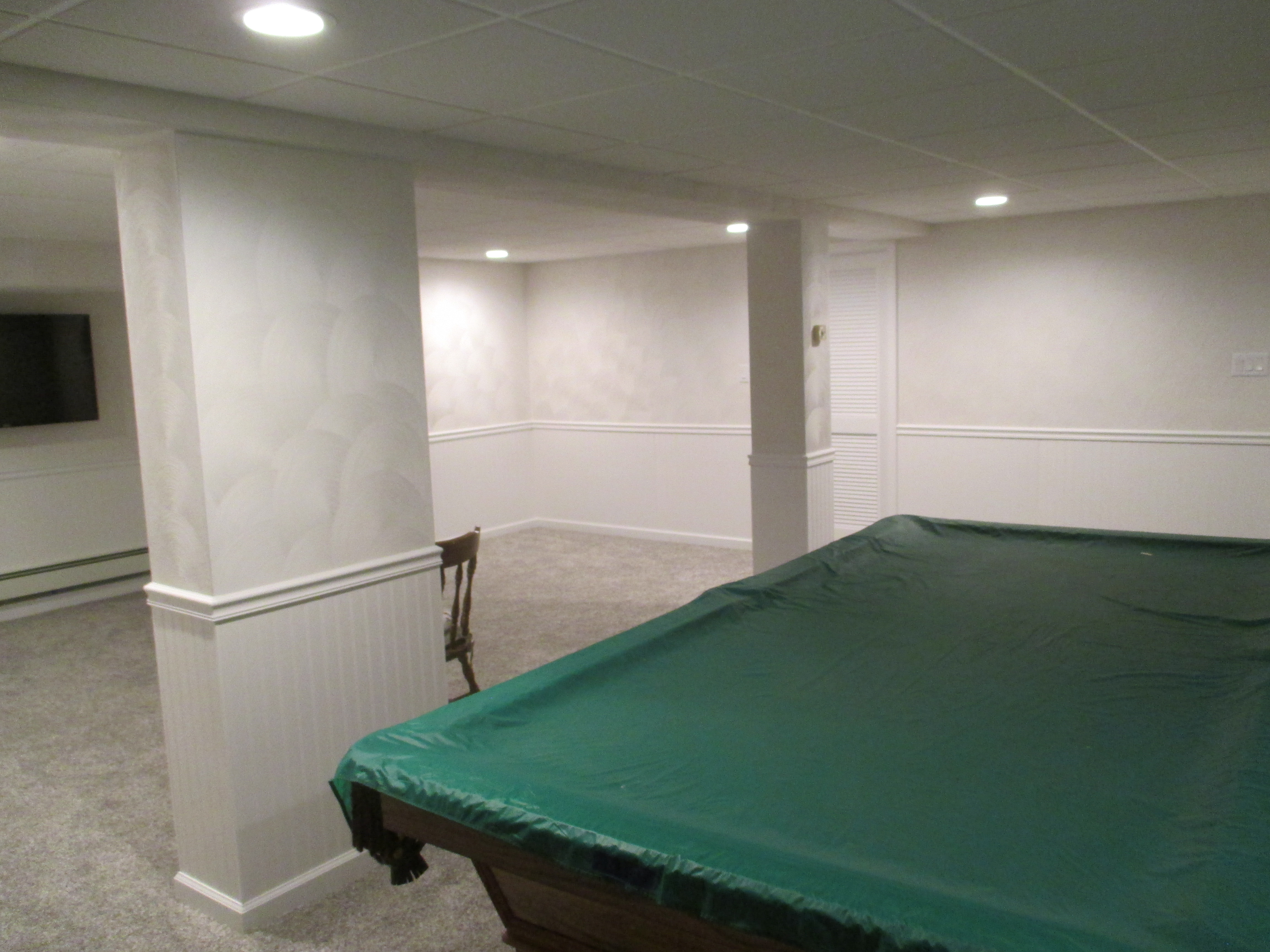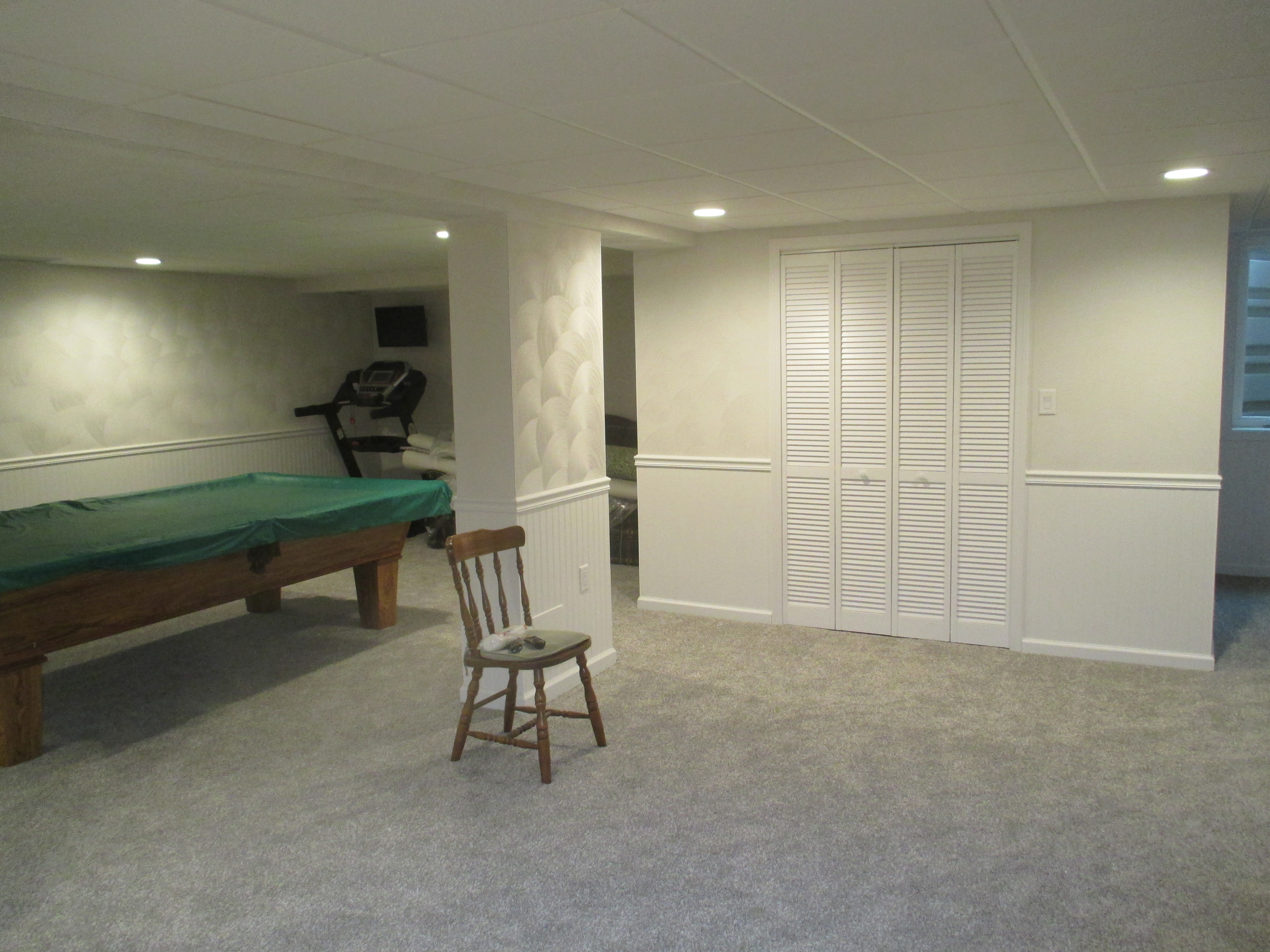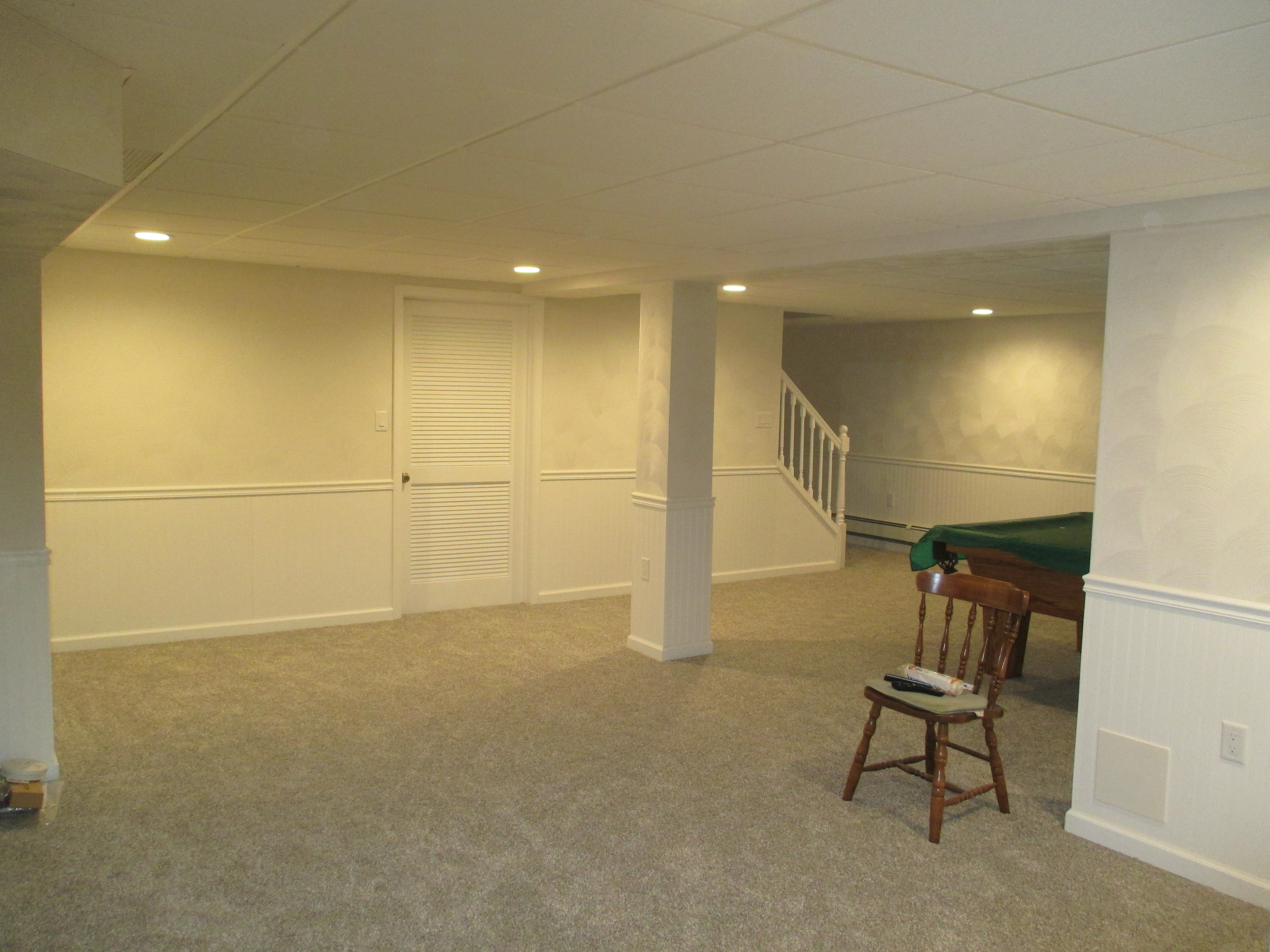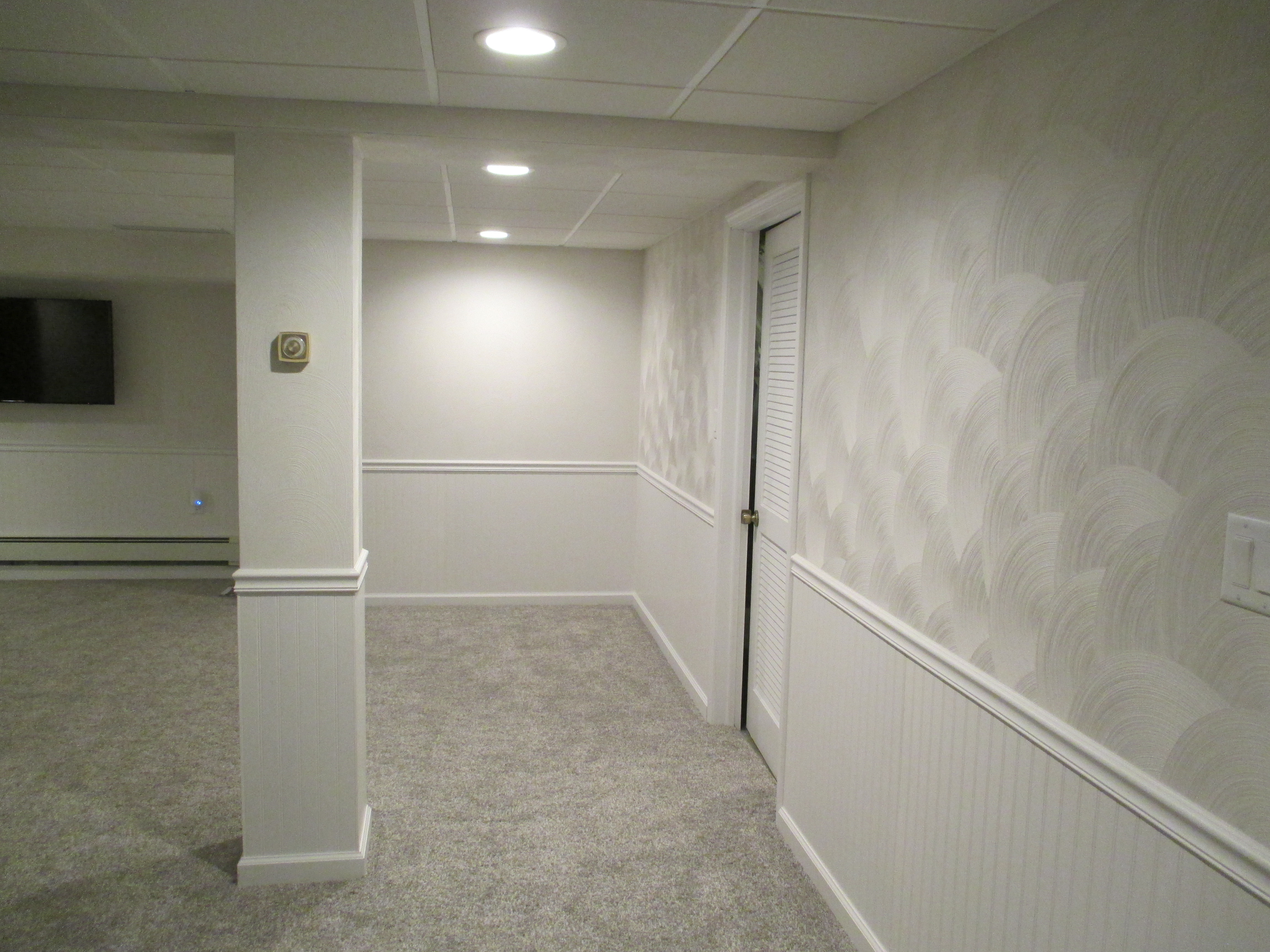 remodeled basement
This customer was interested in turning their basement into a beautiful living space/man cave! We furred out and insulated the walls along with blue board and plaster. We created  separation walls to hide the furnace and hot water tank and upgraded the stairway to make it more structurally sound and more aesthetically pleasing. Last but not least, we installed LED lighting in the new drop ceiling.